20 Mistakes SMEs Make that Can Lead to Business Failure
Experience goes a long way in refining one's skills as a business person. This is why it is common for new entrepreneurs to make seemingly silly mistakes when starting out. Most of the mistakes are usually harmless and crucial learning points. However, some mistakes can cripple and eventually ground your small business.
30% of new SMEs do not survive the first two years in business, and 50% go under within the first five years. Here is an insight into some of the mistakes that these failed SMEs make.
1. Lacking Mentorship
The best entrepreneurs do not just come out of the blues. They have mentors who coach and mold them into smart business people. A mentor will help prepare you for the hardships associated with running a business. If you don't have a mentor, you may as well be riding blind.
2. Shutting Down Criticism
It is never easy hearing that you are doing something wrong. However, criticism is meant to reveal your mistakes and inspire you to correct and overcome them. If you don't listen to criticism, you will go on making the same mistakes. You will also isolate yourself from potential mentors and coaches.
3. Poor Networking
Networking is not about accruing as many new contacts as possible. It is about talking to like-minded people and finding out how you can add value to their lives through your business. If you don't network well enough, you will not only be misguided but also isolated from the community.
4. Shallow Business Plan
You've often heard that you should follow your passion, right? However, your passion should be backed by a strong business plan. Simply because you know what line of business you want to get into doesn't mean that you know all the little details. Come up with a plan for everything well in advance.
5. Shallow Foundation
A small business is like a tree. It needs strong roots to withstand all the problems it has to face before growing to something bigger. Most entrepreneurs often rush to establish their new SMEs. They do not make sure that everything checks out before going live, and this later comes back to haunt them.
6. Over-Confidence
Every aspiring entrepreneur dreams of running an exemplary business. This is good, but you shouldn't let it go to your head. Do not be over-confident. Realize that you will get out as much as you put in, so hinge all your results on your efforts. Finally, expect setbacks and plan for them.
7. Under-Confidence
Under-confidence is just as bad as over-confidence. It makes you second-guess yourself even if your business strategy is smart and effective. It holds you back at every turn and suppresses your creativity.
8. Short-Term Planning
The biggest corporations were built on a long-term dream. Unfortunately, most SME owners demean their businesses. They do not make long-term plans to accommodate their future growth and expansion. Short-term plans bear small rewards, and the business is not capable of accommodating new developments to sustain it in the long-term.
9. Poor Marketing Strategy
Marketing is one of the factors that drive sales. It is every smart business' core strategy. Unfortunately, most SMEs cannot spare enough resources to sustain a strong marketing campaign. Most SME entrepreneurs take it upon themselves to market their businesses, but they are usually terrible at it.
10. Poor Online Presence
The internet is the way to go when it comes to commerce. Virtually every respectable business has a strong online presence. Unfortunately, most SMEs do not invest enough in their online platforms. Most have dormant websites and tend to focus more on social media platforms. There is a need for a fully-furnished online store.
11. Poor Time Management
Every entrepreneur should be highly organized. Albeit this is an unspoken rule, most entrepreneurs find themselves burdened with many activities when their SMEs go live. Their schedules are in disarray, and they do not dedicate as much time as necessary to the important issues. There is a need for clarity and proper planning.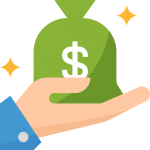 Leave your administrative burden to the professionals.
Timcole offers professional secretarial services at affordable prices.
12. Low Focus
An SME is like a newborn baby. It is every entrepreneur's first dream. If anything goes wrong, the entrepreneur starts panicking and gets distracted. Losing focus on the important things leaves your SME prone to destructive elements.
13. Poor Decision-Making
SME entrepreneurs also double up as sole proprietors. They do not have people to help them with decision-making. They are also inexperienced in running a business. These two factors make them poor decision-makers – they either make wrong decisions or do not make decisions fast enough.
14. Insufficient Funding
Funding is one of the main obstacles to setting up a new SME. Unfortunately, most entrepreneurs do not take advantage of all the funding opportunities available to them. Many set up their SMEs on a tight budget that cannot survive financial setbacks.
15. Stingy Investors
As mentioned, you SME will give back as much as you put in. You should invest enough money to ensure that your SME has access to every necessary resource. Proper investment is also necessary to cushion your SME from financial shock and sustain good cash flow.
16. Personalizing Competition
Competition is an integral part of being in business in the free markets. It is inconveniencing, but it creates a level playing field. As such, do not take competition personally. Instead, learn from your competitors and use them as an inspiration to achieve more.
17. Poor Assessment and Analytical Skills
Numbers don't lie. Unfortunately, most entrepreneurs do not care much about statistics and those who do fail to analyze and interpret them properly. For instance, many entrepreneurs seem more concerned about online traffic than they are about conversion rates.
18. Poor People Skills and Relations
Entrepreneurs do not hire a lot of people. However, they hire and fire more often than most established businesses. They don't bond well with their employees, which is bad for the business' stability.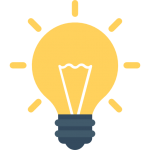 Need help with work permit applications?
Timcole's extensive experience in providing work pass services can assure you a streamline, hassle-free process.
19. Obsession with Social Success
Fame comes after success, but most budding entrepreneurs do not realize this. They seek to prove that they are worthy of the title before even showing it by establishing a strong foundation for their small businesses. This obsession with social success comes at the expense of business success.
20. Desperation
It is not always smart to take advantage of every opportunity that comes your way. It will stretch your resources thin and unmask your desperation. What's more, some of these opportunities may turn into liabilities.
Final Word
Only the best entrepreneurs grow their SMEs into big corporations. However, that doesn't mean that 50% of entrepreneurs are not good enough. Many of them go out of business owing to small mistakes that can be easily avoided. If you are an aspiring entrepreneur, take caution not to make the mistakes highlighted above – these are the mistakes that have led to the demise of most SMEs.
About Timcole
Timcole is one of the leading company incorporation and accounting firm based in Singapore. Our wide range of professional services serve as a one-stop solution for your business, offering you the most affordable price for services conducted with the highest level of excellency. Contact us to find out more on how we can help you with your company today.