The company registration procedure for any business can be intimidating and confusing, especially for individuals who are registering their company for the first time or who are unfamiliar with Singapore's local incorporation process.
If you're a foreigner looking to start a business in Singapore, there are many resources available to assist you. It's not uncommon in Singapore for you to be required to show many documents to various Singaporean government agencies before you can progress with your business registration.
It's also important to familiarise yourself with the many types of government-funded support, both monetary and non-monetary, that can help you speed up the process and get your company on board.
This article delves into the seven most important Singapore government offices you may need to contact while registering your business in the country for assistance.
7 Must-Know Singapore Government Agencies
Enterprise Singapore (ESG)
Enterprise Singapore (ESG) is a statutory board that reports to Singapore's Ministry of Trade and Industry. It was established on April 1, 2018, to assist Singapore's small and medium enterprises (SMEs) in growing, upgrading their capabilities, innovating, transforming, and internationalising.
It also continues to be the national standards and accreditation body, supporting Singapore's growth as a trading and startup hub.
The merger of International Enterprise Singapore (IE) and SPRING Singapore resulted in Enterprise Singapore. The agency is attracting global commodity traders to set up shop in Singapore as their global or Asian headquarters.
Enterprise Singapore is in charge of Singapore's national standards. Entrepreneurs of all sizes and stages of development, including startups, SMEs, and large corporations, are supported by Enterprise Singapore.
Through a variety of programs managed by Startup SG, it collaborates with incubators, angel investors, and government agencies to develop the startup ecosystem in Singapore.
It offers SMEs grants and programs to help them improve their business capabilities, as well as access to technology and research institutes. It also allows SMEs to expand internationally by providing tax breaks, grant funds, the Plug and Play Network, and over 22 FTAs.
Enterprise Singapore assists large corporations in expanding their global market reach and identifying new opportunities. They also lead smaller companies in joint projects through initiatives like the PACT program.
Inland Revenue Authority Singapore (IRAS)
The Inland Revenue Authority of Singapore (IRAS) is a statutory board that collects taxes under the Ministry of Finance of the Singapore government.
IRAS was established as a statutory board under the Ministry of Finance on September 1, 1992. The Inland Revenue Authority of Singapore Act was enacted to incorporate IRAS to take over the functions previously performed by the Inland Revenue Department.
The goal of the conversion was to give IRAS more autonomy and flexibility in managing its personnel and finances.
IRAS collects Income Tax, Goods and Services Tax (GST), Property Tax, Estate Duty, Betting and Sweepstakes Duties, Stamp Duties, and Casino taxes on behalf of the Singapore government.
Singapore Ministry of Manpower (MOM)
The Ministry of Manpower (MOM) is a Singapore government ministry in charge of formulating and enforcing labour policies affecting the workforce. It was established on 7th April 1955. Until 1998, the Ministry was known as the Ministry of Labor.
The Central Provident Fund Board, the Singapore Labour Foundation, and Workforce Singapore are all statutory boards the Ministry oversees. The Ministry of Manpower is led by the Minister for Manpower, a member of Singapore's Cabinet.
The goal of this ministry is to create a productive workforce and forward-thinking workplaces. In addition, its intent is to provide all Singaporeans with better jobs and secure retirement.
The Ministry intends to build a strong core for growth in the country by enabling businesses to provide excellent jobs. To achieve the best possible results, the foreign workforce is meant to supplement the local workforce.
When applying for a Singapore work visa, such as an Employment Pass, EntrePass, S Pass, or Personalised Employment Pass, you must contact MOM.
Accounting and Corporate Regulatory Authority (ACRA)
The Accounting and Corporate Regulatory Authority (ACRA) is a statutory board that reports to Singapore's Ministry of Finance. Business registration, financial reporting, public accountants, and corporate service providers are all regulated by ACRA.
ACRA also catalyses the growth of business entities and the public accounting profession.
The Accounting and Corporate Regulatory Act, which merged the Registry of Companies and Businesses (RCB) and the Public Accountants' Board on April 1, 2004, gave birth to ACRA (PAB).
The purpose of the merger was to combine the monitoring of companies' compliance with disclosure requirements with the regulation of public accountants who perform statutory audits.
SkillsFuture Singapore
The Singapore government established SkillsFuture – SSG, an agency that provides and assists lifelong learning, training, and development programs for local employees, in response to the abundance and adaptability of the Singapore workforce.
Business owners must use SSG to register for the SkillsFuture Development Levy when hiring any local employee. SDL funds are transferred to the Skills Development Fund to aid labour resource improvement programs.
Employers can also apply for grants from SDL funds to send their employees to certified training courses in various fields.
Businesses with training and development branches in Singapore can also register with SSG to become certified SkillsFuture Training Providers, giving local workers more opportunities to network with new companies.
SkillsFuture provides new businesses with the opportunity to organise practical internship and training programs for university and college students.
Singapore Economic Development Board (EDB)
The Economic Development Board (EDB) is a statutory board under Singapore's Ministry of Trade and Industry that develops and implements strategies to keep Singapore a leading global business and investment hub.
It was established in August 1961 to assist you with business research or provide you with all the required information to continue with your business.
EDB collaborates with other international businesses to identify growth opportunities in various regions across the country for multiple industries. In addition, it works to establish and strengthen the country's numerous strategic activities.
It also offers the Global Investor Programme (GIP) to foreign investors who wish to relocate to Singapore, which allows them to apply for and obtain permanent residency in Singapore.
Central Provident Fund Board (CPF Board)
The Central Provident Fund (CPF) is a mandatory comprehensive savings and pension plan for working Singaporeans and permanent residents. It is primarily to fund their retirement, healthcare, and housing needs in Singapore. It was established on 1st July 1955.
The CPF is an employer-sponsored savings plan in which both employers and employees contribute a set amount to the fund for certain benefits.
The CPF Board, a statutory board under the Ministry of Manpower, administers the fund and investing contributions.
It is critical for individuals or businesses wishing to start a business in Singapore to understand and identify the functions of Singapore government agencies. However, without prior experience working directly with these government bodies, it is impossible to do so, which may make it tough to start a business in Singapore.
As a result, relying on business consultants with a thorough understanding of Singapore agencies and their operations procedures is a sensible and required alternative.
Contact us to find out more about how we can help you with your company today. Our wide range of professional services serves as a one-stop solution for your business. We offer the most affordable price for services like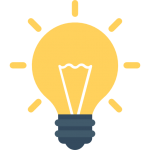 Check out our services, covering all aspects of your business needs: