No, bookkeeping and accounting are not the same. While it is correct to view bookkeeping as a subset of accounting, they are not the same. Both are essential practices for any business, and if you're about to establish your company in Singapore, it would be necessary to know how both differ. So, let's begin by first considering their definitions.
What Is Bookkeeping?
Bookkeeping is the practice of detailing a business' day-to-day transactions in their appropriate entry books. A Bookkeeper organises and summarises all the company's financial activities systematically and chronologically. Call it record keeping, and you won't be wrong.
A bookkeeper records financial details, including operational expenses, receipts, sales revenue, investments, loans, payroll, tax payments, and interest income. Every company has its original copies of accounting books, and it is in this book a bookkeeper accurately fills in the details.
What Is Accounting?
Accounting deals with analysing, interpreting, and presenting a business' financial records leading to a financial statement. This statement is usually condensed and covers a specific accounting period. It x-rays a business' cash flows, operations, and actual financial position. Companies rely on their accounting records to guide decisions that require financial commitments.
Your company's accountant is responsible for developing a balance sheet to help stakeholders appraise its performance. Besides, to register for business tax in Singapore, you will always need the expertise of an accountant, not a bookkeeper.
Relationship Between Accounting And Bookkeeping
Accounting relies on bookkeeping for information to analyse and interpret. As such, without accurate bookkeeping, any accounting process or submission will be groundless. A bookkeeper and an accountant will always work together, although an accountant may suggest how best they want the bookkeeper to enter the daily financial transactions.
A bookkeeper in many small businesses and startups often does essential accounting work. That is probably one reason many confuse these two roles. Since most startups will only need a profit and loss account, most do not need a professional accountant and will do well with a bookkeeper to manage their financial details.
Differences Between Accounting And Bookkeeping
The significant differences between these two practices are the scope of coverage and educational requirements. As earlier hinted, accounting picks up where bookkeeping ends. Bookkeeping only records a company's daily transactions, while accounting analyses and interprets such records.
Given the scope of coverage, an accountant must have at least a Bachelor's degree in Accountancy to qualify. This qualification demonstrates that such accountants possess the requisite accounting, auditing, and compliance skills. But that is merely the starting point. Most accountants must become chartered and possess specific certifications like the CPA, CIA, and CISA to land high-paying jobs in Singapore.
In most standard accounting firms, bookkeepers also have an accounting degree. However, it is not a mandatory requirement. A diploma in Accountancy or three to five years of experience in the accounting or financial field will suffice for most bookkeeping positions.
Below is the breakdown of the main differences between Accounting and Bookkeeping.
| | | |
| --- | --- | --- |
| S/N | Bookkeeping | Accounting |
| 1 | Bookkeeping does not include preparing financial statements. | Financial statements are necessary for any accounting process. |
| 2 | It follows a strict accounting procedure. | Accounting methods vary among different entities and countries. |
| 3 | Minimal qualifications and skillsets are required to become a bookkeeper. | Accounting requires in-depth knowledge of policies, processes, and procedures. |
| 4 | Bookkeeping is one of the numerous faces of accounting. | Accounting continues where bookkeeping stops. |
| 5 | Bookkeeping ensures accurate records of a company's financial transactions. | Accounting analyses and interprets a company's financial transactions. |
| 6 | Stakeholders cannot readily understand the financial strength of a company through bookkeeping. | Accounting financial statements and balance sheets elucidate the financial status of a business |
Does Your Business Need An Accountant or A Bookkeeper?
Where a business has the means, both roles are indispensable. However, a bookkeeper for startups or a sole proprietorship will do since such companies hardly need complex accounting details. A struggling startup may not even need a full-time bookkeeper; they can outsource the accounting and bookkeeping function to a reliable accounting service provider.
However, as businesses expand, so also are their needs and responsibilities. In Singapore, companies with a taxable turnover of up to $1 million must register for GST and file on time. That is besides other compliance demands. It is therefore imperative for such companies to hire an accountant. Some of the benefits of having a professional accountant manage your company's financial records include:
An accountant helps your business avoid tax liability. They ensure you're only paying the right amount at the right time.
Trained accountants with auditing skills can help you detect frauds that can quickly bury your business.
From the financial statements they give at the end of an accounting period, they can offer valuable pieces of advice to move your business forward.
A skilled accountant is an excellent way to keep a clean accounting record.
How To Find The Right Accountant In Singapore
The first step in getting the right accountant for your company is identifying your need. This discovery will let you know whether it's an accountant you genuinely need or a bookkeeper. It will also tell you if you should go for a full-time professional or partner with a firm. As noted earlier, big firms with complex accounting would probably need an in-house chartered accountant to work with, while it would make more sense for a small business to outsource it along with other accounting and taxation functions.
Once you are convinced that you need an accountant, the next thing is to set the standard you want such a person to meet. A few considerations may include:
Their educational qualification, and professional certifications (CPA is Singapore's golden standard for accountants)
Their experience in any accounting field or firm – a complex accounting and auditing process experience counts alongside qualifications.
The accounting applications and software they use regularly
Their best communication mode – whether through email, phone calls, or SMS
Their computer literacy level
Whether they have experience specific to your business needs
Conclusion
Accounting and bookkeeping are not the same, but both have a meeting point. Bookkeepers develop the "raw data" that accountants use to craft business financial statements. Besides, while an accountant can work as a bookkeeper, a bookkeeper needs further education and certifications to work as an accountant.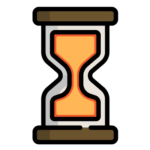 Save time and money by outsourcing your business accounting to professionals.
Timcole has years of experience offering secretarial and accounting services to SMEs. With a team of certified accountants, your bookkeeping and tax filing are in good hands. Check out Timcole's accounting services: