Xero is an advanced online accounting software. Back by revolutionary cloud technology, the application can revolutionize your business practices by preparing financial data and real-time access whenever you need. If you have internet connection, you can access the software from anywhere, regardless of what time it is and what device you are using.
Features of Xero Accounting Software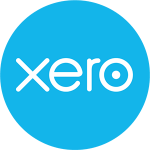 Xero Cloud Accounting is not only great for your company but also very useful for your clients. It posts all of your bank activities and also matches them to accounting transactions. With this application, invoicing, reporting, bank reconciliation, and other accounting activities are just a click away.
The best thing about using the online software is its ease of invoicing method. You can make and send professional invoices over the internet. Clients will receive the invoices instantaneously and can initiate payment with just a click. What's more, the software will update you when invoices are reopened.
That's not all, there are plenty of other features. Some of the other Xero Accounting software features have been listed below:
Make purchase orders
Create copies of bill for payment
Monitor purchases and sales
Attach documents and source files
Schedule payments to manage cash flow
Conduct batch payment for suppliers
Easily organize personal expenses by reviewing receipts
Save time and avoid data oversight with seamless connectivity with your banks
Advantages of Using Xero Cloud Accounting
By deploying Xero Accounting, you can get more work done within a short time. Apart from the boosted efficiency, the software is a great choice because of its connectivity feature.
Even without any manual and error-prone data-entry, the data continues to flow. This allows you to seamlessly connect the client's bank to the online ledger. You can now focus on strategic management, business analysis, or other more critical business areas while Xero Accounting takes care of all accounting functions.
The cloud-based software helps with invoicing, preparation of purchase orders, and various other time-consuming tasks. Furthermore, Xero Cloud mobile makes keeping accurate records and online invoicing as easy as downloading a mobile app is.
You can even share updates with employees and collaborate with advisors. Just add apps to create a complete solution for your business. The additional efficiency will help grow not only your team but also the client base and bottom line.
Desktop-based Software Vs Cloud-based Software
The cloud has transformed how business is conducted today.
Desktop-based software has become old-fashioned and irrelevant to the customers as it does not offer the same efficiency and convenience as its cloud-based alternatives.
Most new-age software such as Xero can help perform business tasks on the go from any device, at any time. Additionally, these applications will let you access business data and perform specific operations without any geographic or time limitations, unlike desktop-based software.
Get Xero from Timcole with up to 80% PSG Funding
Timcole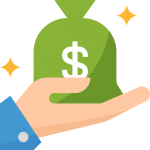 is a proud part of Xero's international partner network. Being a qualified reseller and a long-term partner, you can get complete Xero Cloud Software solutions in Singapore from Timcole.
Not only can we offer you different pre-approved PSG packages, but we will also provide webinars and tutorials to help you switch to Xero. From software knowledge to continuous support – we offer end-to-end services.
Check out this step-by-step guide on how to apply PSG for Xero.
Data Security When Using Xero
One of the biggest concerns with software like Xero Accounting is security. With Xero, multiple security layers help keep your data safe. Protection of your data is prioritized over everything else.
Xero continues to invest in up-to-date industry-leading infrastructure. The company strives relentlessly to always ensure data security for the clients.
Why Xero Cloud Software?
Deploy Xero Cloud Accounting in your company's IT landscape and experience a steep boost in your business performance. The software will enable smooth business operations even when on-the-go and deliver the ultimate client service.
Online Training and Support Provided by Xero
To begin your Xero journey, you can start with reading our 5min guide on 'how to use Xero in 13 simple steps'.
For online resources and training videos, you can rely on the Xero Business Help Centre, which can help you master the Xero Accounting software and transform your accounting system.
If you are looking for a more thorough guide to Xero, you can read through the Global Xero Certification Course. Here, you can learn how to sign up and set up the software. Moreover, you will find numerous useful resources that will help you become a Xero Cloud Accounting expert.