Online accounting software Xero Accounting and payroll management software Talenox are both great additions for your company. The best part is, both of these digital solutions sync and integrate effortlessly with just one click. So, what are the advantages of linking your accounting entries and HR information? You can find out here.
Advantages of Talenox-Xero Integration
Indeed, there are many advantages to linking your cloud-based payroll to the ledger. First and foremost, this helps avoid manual errors as the payroll entries mirror the online ledger with 100% accuracy. Additionally, the integration offers you a priceless bird's eye view of various company functions.
While Talenox manages your HR details, Xero caters to all the administrative needs of the company. Furthermore, Talenox-Xero integration can enable hassle-free scalability as both software are built to grow with your company. All of these can be accomplished, with only a click of a button, saving you precious time!
After you have your accounts chart prepared in Xero, you can connect to Talenox and link all the journal entries at the same time. With the Talenox-Xero integration, you will never have to worry about keeping manual records of transactions ever again.
Simply authorise Xero Cloud and begin exporting documents instantly. Talenox classifies entries like salaries, directors' salaries, general expenses, bonuses, and statutory tax items. You can now post all of these payroll entries to the Xero ledger account with one easy click.
Quick Re-Import and Data Synchronisation
Are you worried that you will end up constantly moving, editing, and merging all the information? You'll be relieved to find out that you will have a single platform to organize all your data. Every time you make changes, you can very easily re-import your chart of accounts to Talenox, reflecting changes on both platforms.
Offers a Consistent Back-office Solution
In addition to enabling you to link your payments to charts of accounts, the Talenox-Xero integration will allow you to choose specific payroll periods. You may get overviews of pay entries for all employees and also overview employee expense details for your company.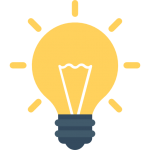 Xero, as one of the best inventory management software worldwide, is convenient and user-friendly!
Still not convinced? Check out our guide on "How to Use Xero in 13 Simple Steps".
Get Up to 80% Funding for Xero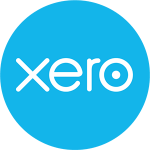 Xero is an approved IT solution for PSG funding. Depending on your company's eligibility, you can get up to 80% grant for Xero implementation and/or migration.
As a Xero certified partner and pre-approved IMDA digital solution vendor for PSG funding, Timcole can help you set up Xero at just a small cost! Check out our pre-approved Xero PSG packages here.
Get a headstart and start applying now! Apply PSG for Xero with our step-by-step guide.