Are you tired of manually processing payrolls for your company? With Talenox, you never have to engage in such mundane payroll-related tasks ever again! In this article,  find out more on Talenox, the popular cloud HR payroll software.
Effortless Payroll Management & MPF Contributions
Are all your ongoing projects keeping you too occupied? Busy broadening the company's client portfolio? Trying to focus on keeping the clientele happy? Don't have a payroll-dedicated team? You perhaps don't have the resources for payroll management. You might also be struggling to calculate the firm's Central Provident Fund (CPF) and taxes contributions.
Talenox is the solution for you! You can rely on the software to take care of all of these boring and time-consuming yet necessary tasks. Not only does the software automate payroll, commissions and CPF calculations, it also works out employee leave schedules.
The Cloud-Based Software Makes it Highly Accessible
Talenox is on par with technological advancement. It uses cloud technology, making information readily available to you no matter where in the world you are. In fact, the payroll solution is purely cloud-based, so all of your employee information accumulates in one place. This also means that employee data can be created, edited, and accessed real-time and on-the-go.
Talenox dedicates a data profile to each employee. The simple yet aesthetic interface highlights the most important payroll information of the employees in their unique data profiles. Thanks to the software, you will never have to look through piles of documents and spreadsheets to find employee information.
Payroll details, bank information, leave information, working days – you can find anything you need with just a few clicks. What's more, the self-service function allows employees to view and download itemized payslips. They can also process leave applications through Talenox!
Easy to Import Employee Details from Other Systems
You may have been doing your payrolls manually all this while, amassing huge lots of disparate documents and spreadsheets. You may also have some documents you have prepared using other software.
Even though other payroll software often turns information importing into a dreadful task, Talenox makes it seem easy-breezy. Talenox helps convert all the available information into a robust and simple spreadsheet with a single click. So, it's time to bid farewell to messy payroll-related documents.
Talenox Offers Easy Integration With Quickbook, Xero, and Other Software
The best part is, Talenox works great in unison with other solutions such as Xero and Quickbook. With this payroll solution, you can easily and securely synchronize all employee details.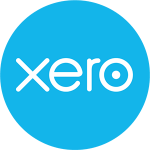 New to Xero?
Xero is an online cloud accounting software used worldwide. It is known to be one of the best inventory management software for SMEs and a popular choice for both private and corporate accountants.
Xero is an approved IT solution for the Singapore PSG grant. With the PSG grant, get up to 80% subsidy for Xero set up and/or migration. Check your eligibility and pricing here.
Start applying now! Apply your PSG funding with our Step-by-Step Guide.
Timcole is a Talenox-Approved Payroll Expert

As a Talenox partner and approved payroll expert, Timcole can assist you in the implementation and migration to Talenox. Contact us for a free demo and consultation.