Here is a complete guide for what an accountant does, and people are unaware of that.
Accountants work more beyond what you think. They will keep and interpret the financial records and are responsible for performing a variety of business-related tasks. Moreover, they will provide you a few strategic advices and ways for boosting revenue and saving money.
An accountant will remove those administrative tasks that are responsible for distracting your mind from the business. When having an accountant, you can run the business with more confidence and clarity.
Here in this article, we will discuss what things an accountant is able to do for you.
Begin a Startup
Launching a new business is usually thrilling or exciting, but it is more than having a good idea. The biggest thing is to know that the business will be successful and you will get money. For this, you will also have to convince lenders and investors too. An accountant can do all this for you.
They can help you test your idea and tell you the operating and startup costs while creating a trustworthy forecast for a successful business. They will also enable you to find the right lenders for finance and help you impress those lenders by working on your pitch.
Work with the Business Strategy
Making a business run is not an easy task, and there are many moving parts when starting a business. Sometimes you might lose the focusing paints. An accountant is a person who will help you in finding what's more important.
Whether your goals are personal, financial, or professional, an accountant will help you set them up. They will provide you with some performance indicators which will help you know how the business is running.
Fix the Cash Flow
Most profitable new businesses fail as they get short of money at precisely the wrong time and are unable to pay the staff or suppliers. Even an actively high business will fail if they lack payments when their expenditure is high than the profit.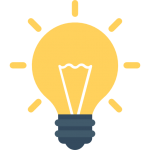 Running a business isn't easy and there are many reasons why a business can fail.
Read '20 mistakes SMEs make that can lead to business failure' to avoid the common mistakes that many entrepreneurs oversee.
Accountants know well that cash flows and costs are for doing the same. Moreover, they can help you predict the cash flow effects and provide you with strategies for managing the situation.
They will make the spending plan and organize the reserves while ensuring that there is money available in the bank. It will make you less stressed and enjoy your business.
Unconditional Support
Running a business is daunting and sometimes lonely too. Most often, things are really hard, and you might think about the relaxed and cozy routine left behind. Here an accountant will help in keeping your part in the game.
An accountant knows the worth of your business towards you. They know how compassionate you are about your business and help you reset or reassure you on the journey.
Moreover, they will make you less stressed by working on the big problems and spilling them into small manageable parts. Providing moral support is something best an accountant can do.
Managing the Debt
Basically, two types of debt exist, a good one and a bad one.
An accountant will help you in telling which one is the best for you. They will also find budget-friendly strategies to enhance your business while making sure that it is of low interest. However, if you require any refinancing, they will make it possible too.
An accountant can give you a perfect opinion on when to reinvest in your business and when to pay the loans back. They will make it possible by a specific strategy after looking up your debt and your business numbers.
Help in Writing Loan Applications
It is a science or art when applying for a loan. Here an accountant is worthy of having as he/she will do everything to get your numbers. They will help you with the application to increase your chance in securing a loan.
Mostly the lenders want to have some credible forecasts and tough financials, but this is only the beginning. Now here, what an accountant will do? They will tie everything together and represent a broader vision of your business. They will not only create spreadsheets, but they will also make charts and graphs for visualizing the numbers, thus enabling the lender or investor to see all the opportunities.
Moreover, they also know how to use proper forecasting tools to gain the trust of the lender.
Along with contracts and formal document preparation, Timcole also offers business plan preparation and submission for Government Grant application. Click here to learn more.
Keep the Budget Smart
When doing detailed budgeting, it will require much of your energy and time. For this reason, most businesses work on setting a vague of numbers where they place their estimates and assumptions.
Here, an accountant will assist you in producing an accurate and rigorous budget while giving you great confidence. That will let you know how much money you can reinvest and how much you have to pay.
Hiring the Right Staff
Your accountant will step in here when you don't know how to hire the right staff or if it is a good time to do so. Let's see what help a financial advisor can provide you with human resources.
They will see whether you will get a benefit from a technician or a salesperson. Moreover, they will find the hire that can boost your business as a whole.
They will also work on getting the right cost for hiring, paying, or training an employee and will make sure you can afford it.
Moreover, having the right payroll for taxes, government paperwork, and insurance is also perfectly managed by the accountant.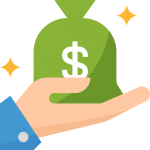 Many SMEs prefer to outsource their payroll management.
Check out the fee guideline for Payroll Management.
Managing the Inventory
Are you the one who usually spends on storage and often lose money over damaged goods or obsoletes? Or have you ever lose revenue by running out of stock? Inventory management is something really crucial in doing a business.
Here, your financial advisor will predict strategies for saving some money by identifying the price holding inventory that comes along. Moreover, they will repeatedly review the sales data and know about the stock needs while ensuring accurate orders.
An accountant can also provide you with software that will track the stock levels and order products less.
Run your Business Efficiently
Generally, the business cost rises quickly with things such as:
Storage for IT or physical
Energy such as gas, electricity, and utilities
Staff and more
Most of the time, you don't have enough time to think about all these costs. That is where an accountant can help you to do it. They will find if there are any unnecessary costs present in your business and will help you in establishing productive ways of working.
Unlocking the Technology
When having a smart business, you can automate many things you are doing manually. What an accountant will do here is they will set up affordable software for a lot of things like:
Record of time and scheduling the staff
Sales point
Receiving payments
Payroll
Relationship of customers
It is also one of the most beneficial things an accountant will provide you. Processes done automated can lower cost and take the pain away while ensuring things are running smoothly. Just find a financial advisor who knows about business strategies and apps.
Making your Business an Enjoyable Experience
What will an accountant do? Mostly the answer is that they are the ones sitting behind desks, but it's not true anymore. Nowadays, advanced accountants will move to your working area to see how the business is going.
They can make a big difference in how you are going to run the business. Now it's more than a treat if you get an accountant who can help you with both professional and personal levels.
Don't Forget the Tax.
All companies operating in Singapore must comply to the IRAS requirements.
Now, what a great accountant can do regarding tax. They will:
Work on lowering the tax exposure
Deal with the old debts
Keep record
Help you in avoiding audits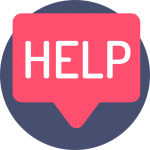 Effective tax planning can benefit your business greatly.
Setting up Xero Cloud Software
An accountant can automate a lot over the business accounting. Thus, the expense and sales data can directly flow in your accounts. Moreover, they know how to set up an invoicing system to let you know who has paid the money and who didn't.
This software will also send emails to people who didn't pay the money, making the work more efficient.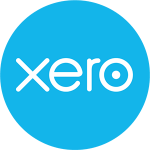 Xero Cloud Accounting Software
Xero is a cloud-based accounting software perfect for SMEs. With Xero, you can shorten and smoothen your business accounting workload. You will have more time to focus on business operation and other important tasks that matter.
*new* Do You Know? With Government PSG funding, get 80% subsidy on Xero set up or migration. Check your company eligibility now.
An Accountant will Make the Business Better
You will be amazed at seeing what a top accountant can do. They can produce tons of insight and additional capabilities in your business. Therefore, an accountant can do whatever you desire. That is because if they aren't able to solve all your problems themselves, they know who can do it for you.
When you are trying to find a financial advisor for your business, keep in mind to consider more than skill and knowledge. Find someone with whom you can have amicable conversations, and somebody you like.
Timcole can be more than just an Accountant
Timcole offers more than just services and believe in building a trusted relationship with all our clients.
Check out just some of the accounting services we offer: