Proper Payroll Management: Reasons Why You Should Outsource Your Payroll
Majority of Singapore's small businesses prefer outsourcing their payrolls to professional payroll vendors. Why? Simple: because it is easier, more convenient, and somewhat necessary.
Payroll is the financial record of employees' financial records of their salaries and all other related aspects such as tax deductions, bonuses, and net pay. Anyone who has processed payroll before will admit that it is a cumbersome and time-intensive process. However, it has to be done as every business is required to keep proper payroll records under the Employment Act, and failure to do so will attract heavy penalties.
So, do you still process your business' payroll records? Here are some reasons why you should join the majority of small businesses in outsourcing to professional payroll vendors.
1. For Statutory Compliance
As an employer, you have an obligation to your employees as well as the government when it comes to processing payrolls. The Employment Act obliges you to keep proper records of your employees' itemized pay slips and key employment terms. The Employment Act also undergoes regular amendments regarding payroll and other employee rights.
You cannot afford to breach any stipulations of the Employment Act as any breaches may attract hefty fines and other penalties. However, it is also difficult to keep up with all the stipulations and amendments of the Employment Act, even with a dedicated HR department.
Professional payroll vendors are well-versed with stipulations of the Employment Act since it is their job to do so. They are always up to date with developments such as new amendments. Professional payroll service providers are hardly ever inaccurate, so you are guaranteed statutory compliance.
2. You Will Save Valuable Time
A lot of data about employees, including their roles and time spent working, has to be evaluated when processing payrolls. Each employee's payroll has to be processed individually as data varies from employee to employee. Everything has to be accurate. This means a lot of evaluation and double-checking. It also means a lot of time spent processing the payrolls, and time taken off other more productive tasks such as management and marketing.
Processing a single employee's payroll can take hours. However, you don't have to spend a single minute processing payroll if you outsource to a professional vendor. Just hand over the relevant data and get back to more productive tasks that will help grow and expand your business.
3. You Will Save Money
The cost of soliciting payroll vendor services is dismal compared to the cost of processing the payroll yourself. By outsourcing, you get to save money in several aspects.
For starters, the time you will save through outsourcing can be put to better use for tasks that will generate more revenue down the road. How much value do you tie to your employees' labor hours? How much time would be spent processing payroll in-house? Do the math and find out how much money you stand to save. The end value will likely be higher since you and your employees will also be working on something else instead.
Secondly, you will get to save a lot of money that would be spent on fines and other penalties in case of breaching of the stipulations set by the Employment Act. It is easy to breach the set rules, especially if you don't have personnel who specialize in payroll. Considering that the government imposes hefty fines for breaches, the cost of outsourcing is more than justified – professional vendors are usually accurate, and they would bear the legal costs in case of any mistakes.
Finally, there is another risk that most businesses overlook: the embezzlement of funds by personnel managing payroll. Unscrupulous staff members can exploit other employees' data to their advantage and use it for their own financial gain. This, however, is not likely with a professional payroll vendor.
4. You Will Protect Sensitive Employee Data
As mentioned, processing payroll requires evaluating sensitive employee data. The end payroll data, including the employee's salary, net pay, and tax deductions, is also sensitive. As the business owner, it is your duty to protect such data. If the data is compromised, you may be held legally accountable and face legal penalties such as prosecution and fines.
There are two ways that processing payroll in-house can lead to loss of sensitive employee data.
First, and as mentioned earlier, untrustworthy staffers processing the payroll can steal sensitive data to exploit for personal gain. There is also the risk of greedy staffers leaking data to your competition for profit. Unfortunately, not everyone can be trusted.
Second, the servers holding this sensitive information can be vulnerable to hackers. This is a real cause of concern, especially considering the runaway cases of ransom-ware attacks. Even with formidable cyber security, hackers seem to be one step ahead nowadays.
Professional payroll vendors can be trusted as they are obliged to protect your privacy. Besides, the vendor wouldn't know your employees as well as an in-house staffer would. Additionally, these firms invest in top-grade cyber security solutions and strive to keep up with new threats and developments. Your data is safe in their hands.
5. You Get Access to Top Technology and Expertise
Would you be willing to invest in emerging technology to process payroll? Is your payroll staff capable of keeping up with changes to the Employment Act? It would take a lot of time and money, and your business may have none to spare. Professional payroll vendors, however, make it their business to keep up with developments.
Professional vendors are always studying the law to ensure compliance. While you may not be even aware of new amendments to the Employment Act, these vendors know how to anticipate new developments. They also invest in top-grade bookkeeping technology to maximize accuracy. The cost of outsourcing would be a fraction of the cost of investing in the aforementioned resources.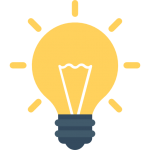 Embrace technology!
Timcole is always one step ahead in using the most advance accounting software! Contact us now to lean how you can save both time and money in your business!
Save Your Business the Trouble – Consult a Professional Payroll Service Provider!
The cost and trouble of processing payroll in-house is far too great – and it is unnecessary considering that you can outsource to a professional payroll service provider. You will save money on multiple fronts and avoid the risk of legal penalties. You will also free up your schedule and mind to concentrate on other productive tasks. As such, find a professional payroll service provider to do the heavy lifting – it will be definitely be worth it.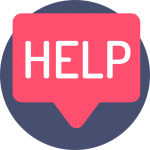 Need help in Payroll Management?
Timcole offers professional and affordable Payroll Management services.
About Timcole
Timcole is one of the leading company incorporation and accounting firm based in Singapore. Our wide range of professional services serve as a one-stop solution for your business, offering you the most affordable price for services conducted with the highest level of excellency.
Contact us to find out more on how we can help you with your company today.