Central Provident Fund (CPF) Changes: Implications for You as a Home Buyer
The Central Provident Fund (CPF) underwent a policy change in May 2019. The main change essentially implied that homebuyers could get access to higher CPF amounts if the flats they were looking to buy could last them until the age of 95. This change came with many other lesser implications, but they will all have a significant impact on home buyers' decision-making.
Boosting the Liquidity of Old Flats
Before the new changes took effect on May 10 2019, most home buyers did not prefer buying apartments that had been previously leased for over 40 years. This is because the CPF rules were hostile towards old apartments, and it would become harder to get access to sufficient CPF. This implies that buyers would have to use more of their own cash to lease older apartments. Their access to HDB loans would also be restricted, and there were limitations to how much of their CPF money they could use to finance these loans.
The new rules will make it possible to lease houses with 59 years or less of lease remaining. Under the old rules, homebuyers could use a maximum of 49% of their CPF money to pay for the lease amount. Under the new rules, homebuyers can use their CPF funds to pay for up to 78% of the lease amount.
Additionally, the amount of money required to be paid out of pocket gas been reduced from 51% to 22%. For a flat valued at $300,000, the cash savings would translate to as much as $87,000. Under the old rules, homeowners would opt to buy apartments with longer and more expensive leases just to get the most out of their CPF and HDB money.
Sellers also have a lot to benefit from the new changes. Those with flats that have been lease for over 40 years will now get more offers than before. They also do not have to redevelop their flats pre-maturely to get them leased, which will also save them a lot of money, time, and other resources.
Looking Out for the Old and Young
Ideally, young homebuyers should lease houses that can shelter them for up to the age of 95 – Singapore has one of the highest life expectancy rates of about 85 years of age. The new rules have been designed to see to this by imposing restrictions on leases that do not cover the buyer until the age of 95.
If the lease does not cover the buyer until the age of 95, CPF usage is restricted to only 67% compared to the previous rate of 75%. Additionally, the buyer will be restricted from withdrawing CPF savings higher than the set Basic Retirement Sum once he reaches the age of 55.
This is meant to benefit young home buyers as it would be difficult to lease a new house when elderly if the current lease runs out early. Additionally, the buyer will get access to more CPF savings – CPF savings and other retirement funds are necessary for retirement adequacy for most individuals with average incomes. Essentially, the government is trying to instil financial prudence in young home buyers.
Older buyers are also guaranteed a generous deal under the new rules. Buyers over 45 years of age can use their CPF money to pay for up to 100% of a flat's lease amount as long as the lease will last them until the recommended age of 95. Previously, the set limit was 80%.
Impacts a Long Time Coming
The new CPF changes spell good news for home buyers and sellers, but it will be some time before they can be felt by a majority of the markets.
For starters, the new changes are not expected to save the Housing Development Board resale market. The market has been ailing and failing for some time now, and the benefits of the new CPF changes are just not substantial enough.
Additionally, a majority of CPF transactions will not be impacted for the near-future. This is because many homeowners – 98% of the Housing Development Board and 99% of private property households – already have leases that cover them for up to the age of 95. Additionally, many old apartments – those that have already been leased for over 40 years – were redeveloped to renew the lease period before the changes went into effect.
In the end, it is home buyers who rely on public housing who will reap the most from the new CPF changes. These home buyers are usually strapped for cash, so they need more financial aid – they will get the financial aid needed with the new CPF rules.
Should You Buy a Flat with a Short Remaining Lease Period?
At the end of the day, the circumstances facing you should determine whether you should buy a house with a lease that will not cover you to the full age of 95. Limitations such as budget may force you to buy out a shorter lease. Sometimes it may be location, and in other cases, the trade-off of buying a shorter lease may outweigh the need to buy a full one. After all, the terms are friendlier and the prices cheaper now.
However, it is recommended to lease a home that will cover you to the age of 95. A home is one of the most important investments you can make, so it should last you for a lifetime. Besides, there may be a lot of uncertainties in the future, so it helps to know that you are covered. And, good foresight should deter you from the thought of hunting for a new home in your old age.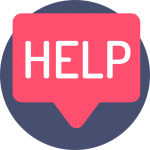 Are you a foreigner wanting to work in Singapore?
Read our complete Singapore Working Visa guide on the type of work visa you need to do so!
Final Word
The government is trying to ease Singaporeans' access to affordable housing. The changes made to the Central Provident Fund are one of the government's latest measures to do this. They will give home buyers access to more CPF money and lower the amount required to be paid out of pocket. They will also make HDB transactions smoother. It is a win-win deal for both buyers and sellers.
About Timcole
Timcole is one of the leading company incorporation and accounting firm based in Singapore. Our wide range of professional services serve as a one-stop solution for your business, offering you the most affordable price for services conducted with the highest level of excellency.
Contact us to find out more on how we can help you with your company today.