How to Know What Type of Singapore Work Visa You Need: The Complete Singapore Working Visa Guide
Singapore is one of the best countries to live, work, and play. Jobs here are enlightening and lucrative for foreigners. In fact, 40% of the workforce here is composed of foreigners from all over the world. There is probably a job for you in Singapore if you are skilled and good at what you do. However, you need to go through all the formal channels to work here legally. You need a work visa.
There are different types of work visas for professionals in different fields of work. Here is an insight into the different types of work visas, what you need to do to earn them, and the privileges they grant.
1. Employment Pass
The Singapore Employment Pass is meant for foreigners seeking to work in Singapore on a high capacity such as executive or manager. Additionally, the Ministry of Manpower prefers younger applicants who have qualified from reputable and prestigious schools; older applicants are required to hold exceptionally high official positions and earn a higher salary compared to their younger counterparts.
The requirements of qualifying for this visa are:
A job offer from an approved employer in Singapore
A high official capacity in your employer's company
Proof of a monthly salary of at least $3,600
The Singapore Employment Pass is valid for two years and can be renewed for periods of up to three years.
2. Personalized Employment Pass
The Personalized Employment Pass (PEP) is the highest Singapore work visa one can qualify for. It is meant for workers who hold exceptionally high levels of office; higher than management and executive.
The PEP visa grants greater privileges compared to other work visas. Its greatest privilege is that you can switch jobs at will. You can also switch professions and industries. However, you have to be employed by a company registered in the country. Additionally, you shouldn't go for longer than six months without holding down a permanent job.
The requirements of qualifying for this visa are:
A monthly salary of at least $18,000 from your previous job, or $12,000 if you have an Employment Pass
Exceptional expertise in your field of work
You will be disqualified if:
You got your Employment Pass under the Singapore sponsorship scheme
You are a sole proprietor
You are a partner in a company where the director is a shareholder in a company registered by the Singapore ACRA
You will be working as a freelancer
You work as a journalist, producer, editor, or assistant editor
The Personalized Employment Visa is valid for three years. It is issued only once and cannot be renewed once it expires.
3. Entrepreneur Pass
As the name suggests, the Singapore Entrepreneur Visa is meant for entrepreneurs. It has been dubbed the EntrePass. This visa lets foreign business owners relocate their companies to Singapore or set one up. The ministry prefers applicants who already have running businesses, but you can qualify if you present a fool-proof business plan for a private company you intend to found and run in the country.
The requirements of qualifying for this visa are:
Registration with the Accounting and Corporate Regulatory Authority for no more than six months
At least $50,000 for your business' capital
Additionally, you need to meet at least one of the following criteria:
Be the rightful owner of recognized intellectual property
Have a superb entrepreneurial record and show that your company has progressed well since inception
Have vast experience and work networks in your field
Have exceptional expertise in your field work
Qualify for funding from a government-accredited venture capital fund or business angel
Be a part of a government-supported incubator
The Singapore Entrepreneur Pass is valid for one year and can be renewed for a period of up to two years.
4. S Pass
The S Pass is more accessible than other visas and work permits. It is meant for mid-skilled workers. It prioritizes technicians in the tech industry, but the ministry accepts applicants in all industries.
The requirements of qualifying for this visa are:
A degree or diploma in your field of work
A technical certificate from a reputable institution if you do not have a degree or diploma
A monthly income of at least $2,300
The ministry requires your employer to make the application on your behalf, so you first need to secure employment. This visa is valid for two years.
5. Work Permit for Foreign Worker
This is the most sought-after work permit in Singapore. It is designed for semi-skilled and unskilled workers who do not qualify for the S Pass. It is issued to workers in all industries, especially the construction and service industries. The requirements of qualifying for this work permit are lax. At the very least, you should be a citizen of an approved country.
This work permit is valid for two years. It can also be renewed for as many times as necessary.
6. Work Permit for Foreign Domestic Worker
This work permit is designed for unskilled or semi-skilled workers specializing in domestic work. Applicants must work within a family's household.
Requirements for qualifying for this visa are:
Age range of between 23 and 50 years
Female gender
At least eight years of formal education
This visa is valid for two years and can be renewed as many times as necessary.
7. Work Permit for Performing Artiste
This work permit is designed for foreigners in the entertainment industry. It is a one-time, non-renewable visa that is valid for six months. Applications are made on the worker's behalf by a recognizable public entertainment company. There are minimal requirements for application.
8. Work Permit for Confinement Nanny
This visa is preserved for nannies from Malaysia. Applicants must be female and aged between 23 and 70 years. The perm it is issued only once and is valid for 16 weeks, which is the standard period for a newborn's special care.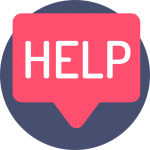 Need help with work pass applications?
Timcole has 8 years of extensive experience in providing work pass services and can assure you a streamline process. Contact us for a consultation today.
Final Word
Singapore has a brilliant future ahead, and it needs as many people are necessary to keep the wheels turning. Your input would be highly valued. However, you will need a visa or work permit to work. This guide will point you in the right direction depending on your expertise.
About Timcole
Timcole is one of the leading company incorporation and accounting firm based in Singapore. Our wide range of professional services serve as a one-stop solution for your business, offering you the most affordable price for services conducted with the highest level of excellency.
Contact us to find out more on how we can help you with your company today.