Over the years, Singapore has been the favorite country for expats, and they rate it as one of the best places to live and work. Indeed, as at the moment, there is no better place than Singapore to start your entrepreneurial journey. There are plenty of great opportunities for anyone seeking career advancement along with a good quality of life.
However, if you are a foreigner who plans to migrate to Singapore along with your family members, you can utilize the Dependant's Pass (DP) Scheme. It is a gateway for certain family members of the foreign employees to move to Singapore. This scheme gives an opportunity to the DP holders to stay, travel in and out of Singapore, work, and study here.
This article is an in-detailed guide on Dependant's Pass (DP) Scheme covering all rules and regulations applied to DP holders and the procedure to get the pass.
Eligibility for Dependant's Pass (DP)
Dependant's Pass (DP) is only issued to legally married spouses and children (including legally adopted children), who are under the age of 21, of a qualified Employment Pass (EP), Personalized Employment Pass (PEP), EntrePass, and S Pass holder.
The pass holder needs to earn at least S$6000 per month to apply for a DP for his family. Also, an established, Singapore-registered company has to sponsor the EP and S Pass if the pass holder wants to bring their DP-eligible family members to Singapore.
Moreover, EntrePass holders who want to bring their DP-eligible family members to Singapore must first meet local hiring requirements and minimum business expenditure.
In the event, if a Singapore work visa holder's baby is born, the parents need to report to the Immigration and Checkpoints Authority (ICA) about the birth of their child. Meanwhile, the hospital will also issue the parents a Notification of Live Birth and Advisory Note from ICA. Using these documents, the parents can apply for a birth certificate.
This special pass will be valid for six weeks, giving parents enough time to secure a DP for their newborn baby. Besides, family members who are not eligible for a DP can apply for a Long Term Visit Pass (LTVP) issued by the Ministry of Manpower (MOM).
How can You Apply for a Dependant's Pass (DP)?
Only an employer or third-party agent can submit the application online or manually for a DP. Typically, online submission is the easiest and most preferred option.
For online submission, you must have access to an EPOL account. Here's the step-by-step process for submitting the DP application online.
Fill out the Dependant's Pass application by logging in to the EPOL account.
Provide the required documents for Dependant's Pass.
Pay the S$105 application fee via VISA, MasterCard, GIRO, or eNets Debit.
It usually takes three weeks for MOM to process the application,
Once approved, MOM will send you an In-principal approval (IPA) letter that you may download after logging into EPOL.
Note: You need to submit separate applications for each family member along with relevant documents.
Documents Required
Documents required for the approval of the Dependant's Pass application are as follow:
A completed application form for Dependant's Pass.
Two recent passport-sized photographs.
A copy of your and your child's personal particulars page of the passport.
A copy of the official marriage certificate for a legally married spouse.
A copy of the birth or adoption certificate for children aged 21 years or under as proof of relationship.
Applicant's educational background details.
Most recent employment's salary details, if held any.
Singapore's educational institute or school's enrollment details (if any).
The foreign-born children aged 12 years or below who are applying for the new DP will need the Verification of Vaccination Requirements (for entry to Singapore) document issued by the Health Promotion Board. However, existing holders of LTVP, DP, and Student Pass do not need this document.
Remember that all the documents must be in English, and if not, you need to get them translated into English. Moreover, parents are responsible for signing the application forms on behalf of their children under 16 years.
How Much Time does it Take for Dependant's Pass's approval?
Typically, it takes 3-5 weeks for the DP application approval. However, the processing time may increase if additional information is required.
What is the Validity of the Dependant's Pass?
The validity of the DP is tied to the main pass holders. Therefore, it is only valid as long as the primary Singapore work visa holder works actively in Singapore.
Can a Dependant's Pass be Renewed?
Yes, a DP can be renewed up to six months before its expiry date. The company or the third-party agency needs to submit a renewal request to MOM. Also, kindly note; usually, both the primary pass and the DP are renewed together.
Can Dependant's Pass Holders Work or Study in Singapore?
Yes, a DP holder can work in Singapore only if their employer can sponsor an Employment Pass, S Pass, or a work permit for them.
Children holding a DP can freely enroll in any public or K-12 international school and don't need to apply for a student pass. However, those who want to continue their higher education in Singapore will require a student visa.
We hope that this article was helpful to you and it answered all of your questions about the Dependant's Pass (DP) Scheme. However, if you have any more questions or require any immigration services, you can reach out to us. Our experts at Timcole will be happy to help you. We are a licensed employment agency registered with the Ministry of Manpower and offer a full spectrum of work pass services.
About Timcole
Timcole is one of the leading company incorporation and accounting firm based in Singapore. Our wide range of professional services serves as a one-stop solution for your business, offering you the most affordable price for services conducted with the highest level of excellence.
Contact us to find out more about how we can help you with your company today.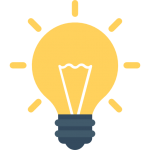 Check our promotional packages, covering all aspects of your business needs:
Contact us for a free consultation today to choose or customize the most suitable plan for your business.