There are good reasons why so many foreigners want to get a Singapore Permanent Residence (PR) status. As permanent residents of Singapore, there are many benefits that they get to enjoy.
✈️ Want to move to Singapore? Read our guide on how to migrate to Singapore.
Are You Eligible to Apply for Singapore Permanent Resident (PR)?
If you have worked in Singapore as a holder of an Employment Pass (EP), Personalised Employment Pass (PEP), or EntrePass for at least 6 months, then you are eligible to apply for Singapore Permanent Resident (PR). As of 2020, there are about 530,000 Singapore Permanent Residents residing in the island state.
💡 Not yet working in Singapore and not sure which Singapore work pass you are eligible for? Read our complete Singapore working visa guide and how to know what type of visa you need.
📁 Employment pass is the most popular work visa for foreigners. Read all you need to know about the pass.
Thanks to the many benefits that Singapore PR holders get to enjoy, this number only keeps getting higher and higher every year.
❓ Employment pass vs. EntrePass, which is better? Read our comparison between the two.
Benefits of being a Singapore Permanent Resident (PR)
The following is a list of just some of the benefits that every Singapore permanent resident (PR) gets to enjoy:
They are allowed to live and travel in and out of Singapore without having to apply for any separate Singapore visas
They are Blue Card holders, which serve as their identification documents
Spouses and unmarried children who are aged 21 years or under are eligible to be included in a Singapore Permanent Resident application
Children of Singapore Permanent Residents who are still schooling share the same priority as citizens when it comes to enrolling in public schools (learn more about the cost of education in Singapore)
Parents of Singapore Permanent Residents are eligible for long-stay visas
They are able to change their employment without having to worry about reapplying for their Singapore work permit
They get to enjoy both the financial benefits and the tax benefits of Singapore's Central Provident Fund (CPF) scheme
They have the right to apply for various loans (such as housing loans) and are of higher priority than those who are not Singapore PR holders
They have the right to purchase second-hand HDB flat units (learn more about the cost of accommodation in Singapore)
They have the right to apply for Singapore citizenship after spending a certain number of years as a holder of Singapore Permanent Resident
📖 Read more on the cost of living and cost of healthcare in Singapore.
National Service Requirement
If you are a father with a young son who is living with you in Singapore, he will be required to enlist in Singapore's national service.
When your son is 16 years old, he will be required to be a part of the national service for a period of 2 years (until he turns 18). After completing the service, your son will be required to participate in a 40-day Operationally Ready National Service on a yearly basis until he is either 50 or 40 years old (50 for officers and 40 for other ranks).
🎆 Learn more about Singapore. Read all you need to know about Singapore's public holidays and festivals, as well as the weather and climate here.
Timcole can Increase your PR Application Approval Chance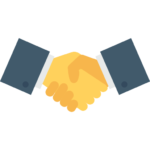 Timcole has years of experience in applying Permanent Residence status for foreigners around the world.
Contact us for a free consultation to learn your eligibility and how you can increase your chance of PR approval.
Read more about our Singapore PR application service.