When it comes to work passes that are available in Singapore, the Employment Pass (EP) and Entrepreneur Pass (EntrePass) are 2 of the most widely applied and popular work visas in Singapore. Although it is true that both passes share some similarities with one another, there are some considerable differences between them. In the end, it all depends on the applicant's needs and requirements.
Similarities between EP and EntrePass
The Employment Pass (EP) and Entrepreneur Pass (EntrePass) are work passes that allow foreigners to relocate both themselves and their immediate family to Singapore (the latter is subject to approval by the authorities).
Applications for both of these work passes need to be reviewed and approved by the Singaporean government.
Both work passes are issued for a period of 1-2 years and can be renewed if and when necessary (subject to their respective renewal requirements).
Both work passes provide both the applicants and their families with the opportunity to apply for Singapore Permanent Residence (PR).
EP and EntrePass holders must have a paid salary from a company and have an obligation to pay tax.
Based on their annual income, the pass holders will be liable to pay Singapore personal income tax.
Differences between EP and EntrePass
There are some differences between the 2 work passes. Every applicant must know the differences in order to determine which option work best for them.
| | | |
| --- | --- | --- |
| | Employment Pass (EP) | Entrepreneur Pass (EntrePass) |
| Eligibility | An ideal choice for experienced employees with a professional background | Aan ideal choice for business owners or shareholders who hold at least 30% of the shares of a new company |
| Timing of Application | Once the company has been incorporated | Before the company has been set up or within 6 months from the company incorporation |
| Business Idea and Business Plan Requirement | No business plan requirement | An innovative business idea that will increase local hiring and productivity |
| Educational Qualifications Requirement | Good professional experience and a tertiary degree from a reputable university | No specific requirement |
| Minimum Investment / Paid Up Capital Requirement | No specific requirement | A minimum of S$50,000 is required |
| Local Employees Hiring Requirement | No specific requirement | It is one of the most important requirements in renewal application for EntrePass holders |
| Business Spending Requirement | No specific requirement | A minimum total business spending requirement ranging from S$100,000 to S$400,000 over the past 12 months is required upon renewal |
The EntrePass provides eligible foreign nationals with the opportunity to start and operate a new business in Singapore.
The E Pass, on the other hand, provides foreign professionals with the opportunity to be employed in Singapore.
💡 How to know what type of Singapore work visa you need? Read our complete Singapore working visa guide.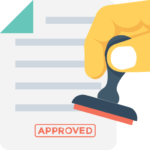 Need more advice?
Timcole can help you. Contact us for a free consultation and evaluate your chance of obtaining a Singapore work pass.