Singapore and economic growth are synonymous. It's one of the most flourishing economies in the world. Excellent infrastructure, helpful government, and a great business environment make Singapore the best place for businesses.
Foreigners move to Singapore for fantastic employment opportunities. Also, in June 2021, the total foreign workforce was 1,197,100. Although it's comparatively lower than the last few years, it's still considerably good.
However, there are limitations concerning the family members Employment Pass (EP) or S Pass holders can bring along or the duration of the stay. There are different passes offered to family members of the work pass holders. Dependant's Pass is pretty famous, but you've got another choice — Long Term Visit Pass (LTVP).
So what is LTVP? How can you get one?
What is Long Term Visit Pass (LTVP)?
The LTVP is for a common-law partner/spouse, handicapped child, or stepchild of an Employment or S pass holder. Also, remember, one can also apply for this pass for their parents if they earn over $12,000 per month.
There is another pass called the Singapore Long Term Visit Pass-Plus (LTVP+). This has been designed for the Singapore Permanent Residents (SPR) or Foreign Partners/Spouse of Singapore Citizens (SC).
If foreign spouses/partners of Singaporean citizens have applied for LTVP, they will automatically be considered for the LTVP+if they are eligible for it.
This pass will offer Singaporean citizens' foreign spouses/partners a verified stay by allowing the partner to stay for a longer period. If approved, they can live in Singapore for around 3 years. After the renewal, they can stay for about 5 years.
The best thing is LTVP+ holders are offered employment and healthcare benefit.
Eligibility
Both Employment Pass and S Pass holders can apply for the LTPV for their family members. In simpler terms, the holders are responsible for the members that apply for the pass. They have to bear the sponsorship.
However, not all family members are eligible to apply for the pass as per the Ministry of Manpower (MOM). Only a few family members are eligible for the sponsorship, and they are:
Common-law Spouse
Parents (those who earn at least $12,000/monthly)
Disabled kids who are above the age of 21 and unmarried
Stepchildren who are under the age of 21 and unmarried
Apart from this, Immigration and Checkpoints Authority (ICA) added the following people as eligible for the LTVP.
Visitors with foreign educational degrees and looking for Singaporean jobs.
A visitor who uses the educational facilities and looking for Singaporean jobs.
A female visitor's grandchild or child is a Singaporean student on Student's pass.
A visitor's spouse or partner is a Singaporean Citizen (SC) or a Singaporean Permanent Resident (SPR).
A visitor's child who is above 21 years and is an SC or SPR.
A visitor requiring permission to underdo her child delivery in Singapore
A visitor who is interested in a prolonged stay.
The holders of LTVP can stay for 2 years in Singapore as for their application type. But they cannot work unless they obtain the S Pass, Singapore Work Visa, or work permit.
If you want to sponsor your parents, you have to meet the following requirements:
You have to own an S Pass or Employment Pass
Earn at least $6,000 of monthly salary (should be fixed). This is solely on your salary, not the combined income of your home.
A Singaporean company or an employer sponsors you.
Couples must meet at least one of these to be qualified for the LTVP+ scheme.
They should have at least one kid who's a Singaporean.
Their marriage should be at least 3 years old and have the capacity to sponsor their foreign spouse.
Process of Applying for an LTVP
The process of applying is different for every pass, so you shouldn't assume that applying for one pass is similar to others. You must submit original copies of the documents in English when you're applying. If your documents are not in English, you should request a professional translator to do it.
Then, you have to submit the application and wait for MOM's in-principle approval letter.
After you are in Singapore, you need to apply for passes for your family members.
If the process of applying is through ICA, you have to submit the following:
A copy of the passport's bio page.
Embarkation/Disembakation (D/E) card.
One of your recent pictures.
Additional documents as per the travel's purpose.
For spouses:
Certificate of Marriage
Documents mentioning spouses' educational level.
In case you're divorced, you should have a divorce certificate.
If needed, the Letter of Long-Term Visit Pass Eligibility (LLE)
For child/children who are dependent:
Birth certificate of the child or children
If parents are divorced, the custody documents must be submitted.
For parents of permanent residents or Singapore citizens,
Birth certificate of the child.
If the child is adopted, the relevant documents.
For a foreign graduate who is looking for Singaporean jobs:
The certificate states the highest level of academic qualification.
For the Student Pass holder's Mother/Grandmother:
Certificate of Marriage
If applicable, should submit the custody documents/divorce documents.
Passport of the Student Pass holder
Pass Card of the student
For mother:
Birth certificate of the Child.
For grandmother:
Birth certificate of the child and their parents.
A foreign visitor planning undergoes her child delivery in Singapore :
Certificate of Marriage
A local doctor's letter mentions the mother's due date and complications if any.
A letter from the high commissioner or mother's embassy says that the child will get the mother's nationality and passport.
Documents needed from the PR and SC:
Identity Card
The employment letter mentions the start date, monthly salary, and position.
Assessment of Notice for the past 3 years of Income Tax.
Central Provident Fund Statment for the last year includes the monthly contribution of CPF.
For self-employed individuals:
Certificate of registration from the Accounting and Corporate Regulatory Authority (ACRA)
The Profit and Loss Statement of the company for the last 12 months.
If the process of applying is for MOM, you have to do the following:
For spouses/partners (any of the following):
A copy of the common law certificate
An embassy letter that mentions you and your spouse/partner is treated as a common-law relationship based on the rules.
A legally written statement from you mentioning you and your spouse/partner are living under the common-law relationship rules of your home country.
Stepchildren who are under the age of 21:
A copy provided by the court for the child's custody
A letter from the other parent declaring that they aren't opposed to the decision of the child moving to Singapore.
The Health Promotion Board verifies vaccination requirements if the child is below the age of 12.
Dependant children who are above the age of 21:
A report from a relevant doctor concerning the child's condition.
Parents:
The birth certificate including the names of your parents.
Don't forget that the list is not exhaustive. So if the Singaporean authorities need more documents, they have the right to ask for them.
So if you are thinking about the time duration taken for the application, remember that it differs accordingly. Some might take 7 working days whereas others might go up to 6 weeks.
The sponsor or applicant can find the application status through the Foreign Identification Number (FIN) assigned to them.
Renewing an LTVP
Yes, it's possible to renew the LTVP regardless of its type. You have to follow the same procedure as you did in the initial application.
If the ICA has issued your pass and you want to renew that, you have to do it 10 days before the expiration of the current LTVP. If MOM has issued your pass and if you want to renew that, you can apply for it at least 6 months from the date of expiration.
It's vigilant to renew the LTVP at the earliest possible. Though you can't be assured that you'll get a new Pass, your renewal request will be considered and evaluated.
Can LTVP Holders Work in Singapore?
Of course, you can. But only if your potential employer is ready to do the needful to get you a Work Pass.
If your LTVP is from the ICA, the employer must request a Letter of Consent (LOC) from the MOM. They can apply for this later through MOM online portal.
We hope that this article was helpful to you and it answered all of your questions about the LTVP. However, if you have any more questions or require any immigration services, you can reach out to us. Our experts at Timcole will be happy to help you. We are a licensed employment agency registered with the Ministry of Manpower and offer a full spectrum of work pass services.
About Timcole
Timcole is one of the leading company incorporation and accounting firm based in Singapore. Our wide range of professional services serves as a one-stop solution for your business, offering you the most affordable price for services conducted with the highest level of excellence.
Contact us to find out more about how we can help you with your company today.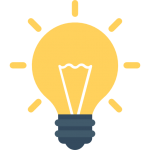 Check our promotional packages, covering all aspects of your business needs:
Contact us for a free consultation today to choose or customize the most suitable plan for your business.