Singapore's Vaccination Requirements for LTVP and DP Holders
Over the last couple of years, Singapore has seen a significant increase in the number of foreign children whose vaccinated status cannot be sufficiently ascertained – either that or they are not vaccinated against measles and diphtheria at all.
When it comes to foreign-born children, it is very important for all applications of long-term immigration pass to contain some sort of documentation containing information regarding the measles and diphtheria vaccination. This rule came into play on February 1, 2019.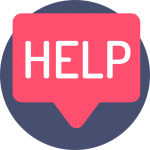 Hoping to work in Singapore but unsure which long-term immigration pass you are qualified in? Check out these common Singapore work pass:
Singapore's Ministry of Health has noted that this rule applies to all children aged 12 years or below who are applying for either a Long-Term Visit Pass or a Dependant's Pass issued by the Ministry of Manpower, and a Student's Pass issued by the Immigration and Checkpoints Authority. However, this rule does not apply to foreign children that were born in Singapore.
In all of the above-mentioned cases, evidence of immunity of proof of vaccination needs to be submitted to the Health Promotion Board for verification through the Verification of Vaccination Requirements eService. If the child is not medically fit for vaccination, a medical document proving so must be submitted to the Health Promotion Board.
The Health Promotion Board will then verify the child's vaccination records, and the applicant will be notified of the outcome via an email message. The applicant also has the option to log in to the Health Promotion Board's website to view the application status from the comfort of their home. Generally speaking, the processing time for new applicants is 10 working days. If a re-application occurs, this time period can be extended by five more days. The application fee costs S$35.
The validity period of the VR application document depends on the child's age.
| | |
| --- | --- |
| AGE | VALIDITY |
| 10 years and above | 24 months |
| 18 months old-below 10 years old | Valid for before the child turns 10 years old |
| 6 months-18 months | 6 months |
| 6 months old and below | 3 months |
If your child meets the vaccination requirements, you will receive instructions on how to download the required document from the Health Promotion Board. Both this document and the child's travel document must be submitted to the relevant authorities for long-term immigration pass application.
While it is true that a Singaporean company can apply for the VR document on behalf of their employee, it is strongly recommended that the employee does it themself. This is because the email address that was registered during the application process may be used again in the futurSe.
It is also important to note that existing pass holders are not subject to the new requirements when it comes to renewing their passes or applying for new ones. However, if your child's DP has expired before the new rule came into play, you need to try and get the VR document. If your child's long-term immigration pass was submitted before the new rule came into play, there is absolutely no need for you to submit any vaccination records.
About Timcole
Timcole is one of the leading company incorporation and accounting firm based in Singapore. Our wide range of professional services serve as a one-stop solution for your business, offering you the most affordable price for services conducted with the highest level of excellency.
Contact us to find out more on how we can help you with your company today.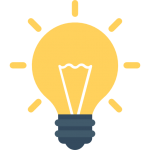 Check our our promotional packages, covering all aspects of your business needs:
Contact us for a free consultation today to choose or customize the most suitable plan for your business.