All You Need to Know about Singapore Employment Pass (EP)
For years, Singapore has welcomed people from all nationalities to come and work in Singapore. Around 40% of Singapore's total population is comprised with foreign nationals due to the country's liberal immigration policies. There are different kinds of Singapore work visas that allow professionals, skilled and semi-skilled workforce to move and work in Singapore.
Work Passes and Permits
| | | |
| --- | --- | --- |
| Category | Pass | Eligibility |
| Professional | Employment Pass (EP) | Personnel working as professionals, managers or executives earning at least $3900* per month and hold acceptable qualifications |
| Professional | EntrePass | Entrepreneurs wanting to start and operate a new business in Singapore |
| Professional | Personalised Employment Pass (PEP) | Personnel on EP earning at least $12,000* per month or an overseas foreign professional earning at least $18,000* per month overseas |
| Skilled & Semi-skilled | S Pass | Mid-level skilled worker earning at least $2400* per month and meet the assessment criteria |
| Skilled & Semi-skilled | Work Permit for foreign worker | Semi-skilled personnel working in the construction, manufacturing marine shipyard, process, or service sectors. |
*Subjected to changes by MOM. Last updated June 2020.
What is a Singapore Employment Pass (EP)?
Singapore Employment Pass (EP) is a work visa given to specialists, executives and managers to work in Singapore. It is generally issued for a year or 2 years and can be renewed for up to 3 years.
It can be applied for people from all nationalities but only by the hiring company or an appointed third party agency. An individual can not apply on their own.
EP is also a multiple entry visa that allows the individual to travel in and out of Singapore without applying for an entry visa every time they return.
Eligibility to Apply for a Singapore Employment Pass (EP)
A Singapore Employment pass is issued only if the individual meets the following eligibility criteria:
Has a valid job offer from a company in Singapore;
Must be for a managerial, specialist, or executive position;
The fixed monthly salary must be at least $3900 for a new graduate, and higher for individuals with experience; and
Should have acceptable qualifications from reputable universities and/or institutions.
To check one's eligibility, the Self-Assessment Tool (SAT) is available on the MOM website and one should only apply if the candidate is eligible. There are many checks done by MOM before approving the EP but the candidate should stand a 90% approval chance if the above tool indicates that he/she is eligible to apply.
Who can Apply for a Singapore Employment Pass (EP)?
The Employment Pass (EP) can only be applied by the hiring organization or authorized employment agency. Even the EP renewal must be done by either of them.
What is the Process of the Employment Pass (EP) Application Like?
The process of applying for an Employment Pass (EP) is fairly simple. However, before an organization applies for an EP, they must make sure that the position is advertised on MyCareersFuture for at least 14 days and a genuine effort is made to hire someone from the pool of applicants from this platform. Only if the organization is not able to find a suitable candidate from this pool, they can apply for an EP.
The standard EP application process goes as followed:
Submit the application online via EP Online
Receive an In-principle approval that has a single entry visa and is valid for 6 months
After the candidate arrives to Singapore, he/she must get the pass issued
Make an appointment to get fingerprints and photo registered within 2 weeks after the pass is issued
Receive the card at the given address after 4 working days from the time of registration
Documents Required to Apply for a Singapore Employment Pass (EP)
The following documents are required to apply for a Singapore Employment Pass (EP):
Personal particulars page of the candidate's passport
Candidate's educational certificates and transcripts
Candidate's resume with relevant references
The hiring company's latest business profile or instant information registered with ACRA
Apart from these documents, MOM may ask for additional documents for verification, especially if the candidate is a healthcare professional, lawyer, football player, coach, or joining a food establishment. All the documents must be in English and if not, they must be translated into English before submission.
How long does it take to get an Employment Pass (EP)?
Generally, it takes about 3 weeks for the EP to be approved by MOM. For candidates joining an overseas company without a Singapore-registered office, it takes about 8 weeks for the approval. In some cases, it may take longer if they require additional documents or other verification.
One can check the status and validity of the pass on EP Online. It also takes about the same time (i.e. 3 weeks) for pass renewal. It's advisable to apply for the renewal well before the pass is about to expire. You can apply for renewal 6 months (180 days) before the expiry date. If the renewal is not complete and approve before the pass expires, the candidate will have to apply for a new pass.
What can be done if the Employment Pass (EP) Application is rejected?
If an Employment Pass (EP) application gets rejected, the hiring organization or the authorized employment agency can appeal within 3 months of rejection. The appeal should be made only if the reasons for rejection mentioned in the rejection advisory can be address. It takes around 3 weeks (or longer) for the appeal to be processed by MOM.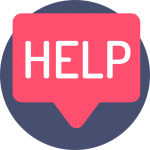 Don't leave your fate to chance. Leave it in the hands of professionals.
Timcole, a professional firm with vast experience in work-pass services, can assist in investigating why your Employment Pass application is unsuccessful. Based on the reasons provided by the MOM, we will refine your application and submit an appeal on your behalf.
What pass does an EP holder's family hold?
An Employment Pass (EP) holder can bring his/her family to Singapore on either a Dependent Pass (DP) or Long term Visit Pass (LTVP) if they earn at least $6000 fixed salary per month. These passes will be linked to the EP in terms of their validity.
Dependent Pass: An EP holder can apply for a DP for their legally married spouse and unmarried children under 21 years old, including legally adopted children.
Long term visit pass (LTVP): An EP holder can apply for an LTVP for their common-law spouse, unmarried handicapped children above 21 years old, unmarried step-children under 21 years old and parents (only for those earning at least $12,000 fixed salary per month).
MOM receives many EP applications but not all are approved. MOM closely check every piece of information and document submitted to make sure only quality foreign workers form a part of the Singapore workforce. To increase your chance of approval, you must ensure you provide correct details along with authentic documents. We hope that through this article we have answered your questions regarding Employment Pass application but if you still have any queries, feel free to contact us for a free, no obligation consultation.
About Timcole
Timcole is one of the leading company incorporation and accounting firm based in Singapore. Our wide range of professional services serve as a one-stop solution for your business, offering you the most affordable price for services conducted with the highest level of excellency.
Contact us to find out more on how we can help you with your company today.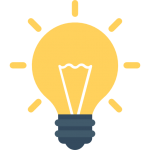 Check our our promotional packages, covering all aspects of your business needs:
Contact us for a free consultation today to choose or customize the most suitable plan for your business.