10 Small Businesses You Can Start from Home
Starting a business requires money. This is the reason why many potential entrepreneurs gave up the idea of starting a business – because they don't have the capital. However, just because you have limited money, it does not mean you cannot start a business. For some businesses, you can start it small, with little or even no money to begin with.
We have come up with a list of 14 businesses that require little to no money to start up. It may not be far from your business idea, but as you start making a profit, you can start saving for the business you have in mind! So let's get started.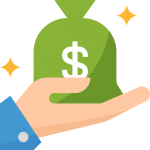 Want to skip the wait?
Find out how you can raise startup capital in a short period of time.
1. Delivery Service
Starting a delivery business is not hard, you just need 2 things to get started – a well-functioning vehicle and a good driving record. If you have both of these things, don't be afraid to start some sort of delivery business. Alternatively, there are delivery apps you can get on board first to taste the water.
2. Painting
When it comes to painting the interior (or exterior) of a house, there are not that many people out there who like to do it. It can be a pretty time-consuming task, but that being said, if you would like to earn some extra cash, why not give it a try?
3. Pet Sitting
A lot of people in Singapore owns a pet, and most of them have a job and thus unable to spend time with their pets. This is where the service of a pet sitter come into play! A pet sitter's job is to feed and play with the pets when the owner is not around. They also need to take them for a walk every once or twice a day. If you love animals and love being around them, this is an ideal job for you.
4. Tutoring
If you possess a significant amount of knowledge about a particular school subject, why not be a professional tutor? Depending on how many students you get, you can earn quite a sum of pay on a regular basis. Math, Science, English, and Foreign Languages – these subjects are always in high demand when it comes to tutoring.
5. Home Cleaning Service
There are many people in Singapore who have a busy schedule, which means that they don't have the time to keep their houses clean without help. So if it is a service you don't mind providing, you can earn quite a sum.
6. Event Planning
Event planning requires you to pay attention to even the smallest detail. To be an event planner, you need to be a well-organized individual with the ability to meet tight deadlines. As a freelance event planner, you can work with corporations, hotels, government entities, individuals, and more.
7. Selling Stuff Online
Over the past few years, the e-commerce industry has become extremely popular among the public. The idea of online shopping has become so popular that it is now much more preferred than traditional shopping. If you have something to sell, you can use one of the many online shopping platforms to do just that.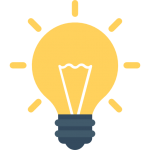 Want to start an e-commerce business? These posts can help you:
8. Local Tour Guide
Being a local tour guide sounds pretty exciting, doesn't it? If you know the history of your hometown well enough, why not consider becoming a local tour guide? Apart from being knowledgeable about your hometown and its local attractions, you also need to have a friendly and sociable personality.
9. Heavy-Duty Delivery Services
Some people would much rather pay someone else to do all their heavy-lifting jobs for them. This can be a great opportunity for you to earn some cash if you enjoy or don't mind heavy-lifting. If you want to start this type of business, all you need to have is a van, a good driving record, and strong arms.
10. Yoga Instructor
Yoga has continue to gain popularity each and every passing year. If you are a yoga practitioner yourself, try to become a professional yoga instructor. With this in mind, you can either set up your very own yoga studio or teach yoga at different venues on a freelance basis.
And there you have it! These are just some of the small businesses that you can try to start today. If you manage to do well enough, you might even be able to get rid of your day-to-day job and focus on your business full-time.
About Timcole
Timcole is one of the leading company incorporation and accounting firm based in Singapore. Our wide range of professional services serves as a one-stop solution for your business. We offer the most affordable price for services like setting up and managing your Xero accounts.
Contact us to find out more about how we can help you with your company today.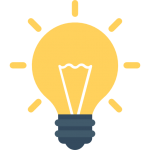 Check our promotional packages, covering all aspects of your business needs:
Contact us for a free consultation today to choose or customize the most suitable plan for your business.