How to Start an Online Business in Singapore
There are many factors you must consider before becoming an entrepreneur. For an online business, location will be a factor – should you get a full-fledged private office for your business operations, or can you just work from the comfort of your own house?
Some people may think that a traditional business setting is more professional than an online business one, but that isn't always the case. Ultimately, it all comes down to personal preferences and if you are starting small or with little budget, think about this – don't you already have a cozy and comfortable place to kick-start your online business?
In this article, we will walk with you over every step on how to start your online business in Singapore.
Step 1: Does Your Business Need a Physical Location?
Renting a workplace can be expensive. You can rent a prestigious and expensive workplace to work in, and even if you are not making any money on a particular month, rental and all other bills have to be paid on a monthly basis. Thus, you are at constant risk of losing money when it comes to trying to keep up with the demands of having a physical location for your business.
On the other hand, running an online business can significantly reduce your overhead expenses. Website hosting, website design, and online advertising – these are the three main factors that you need to focus on when running an online business. If you are running an e-commerce business, you will also have to think about shipping and delivery.
Another advantage of running an online business is the fact that you can get work done at any place and at any time. This is not the case for people who has a physical location for their business because they most likely concentrated all of their marketing efforts on the area where their business is located.
When you are running an online business, you have the ability to attract a whole lot of people who need your products and services . However, you need to put your business in the right position if you want to achieve this level of success, and that solution is simply the Internet!
Keep in mind that we are not trying to discredit the importance of having a brick and mortar business. There are many industries that still depend on having a physical location.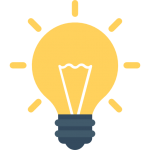 Decide to start at business at home but still need a registered address? Let us help you!
Timcole offers registered address services to assure that your company's letters are well taken care of. Click to learn more.
Step 2: Define Your Products and/or Services
The process of starting an online business is pretty much the same as the process of starting any other business.
3 of the most important factors that you need to consider is:
What type of products or services you will be offering to your customers?
Is there a market for your products or services?
What type of customers will you be targeting?
Regardless the industry, your business should follow one basic rule – it has to be able to solve a problem.
If your business is unable to meet the rule, then you must re-look into your products/services and improve them through various methods of innovation.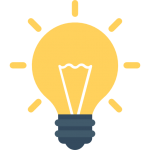 Business mistakes can be costly!
Check out our "20 Mistakes SMEs Make that can Lead to Business Failure".
Step 3: Register Your Business
Registering your business confirms the business name that you will be using. The process also confirms your legal status as a business.
If you are a solo entrepreneur who operates online, a sole proprietorship is probably the best option for you. Don't forget that laws also apply to online businesses.
Step 4: Find a Web Host and Register Your Domain Name
There are several different websites available online that can help you register your domain name. Just make sure that the name you choose for your online business isn't being used elsewhere. Once you register your domain name, you will need to find a web-hosting company to place your website on. This is an important thing to do because it allows your website to be found on the Internet.
Step 5: Creating Great Content
Great content can attract readers, or even better, turning them into paying customers. With this in mind, your content needs to be both well-written and highly-detailed. It also needs to be relevant to the situations that your potential customers are dealing with. Do not use just words. Also incorporate images, video, and audio files into your content, you should be able to capture people's attention immediately.
Step 6: Make Your Site User-friendly
It is extremely important for your website to be easy to navigate. If your website doesn't flow properly, you most likely will not be able to make any profit from it.
People like simplicity, so if they can't figure something out immediately, they will move on to the next site. Keep in mind that it is possible to incorporate great, engaging visuals into your website without going overboard.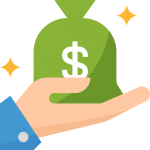 Related article:
What are the Payment Options for E-Commerce Businesses in Singapore?
Step 7: Advertise Your Business
If high-quality content is the backbone of your business, then advertising is the heart of your business. Advertising is not necessary expensive. For example, Facebook advertising campaigns go for as low as $10 per day.
However, if you really want to make money, you must be willing to spend some money. Start advertising your online business, and you will see the results in no time.
About Timcole
Timcole is one of the leading company incorporation and accounting firm based in Singapore. Our wide range of professional services serve as a one-stop solution for your business, offering you the most affordable price for services conducted with the highest level of excellency.
Contact us to find out more on how we can help you with your company today.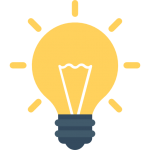 Check our our promotional packages, covering all aspects of your business needs:
Contact us for a free consultation today to choose or customize the most suitable plan for your business.