Starting a retail business in Singapore can be one of your best decisions ever. A retail business, which is commonly referred to as shops, kiosks, and many more, is an efficient and innovative means to sell consumers' needs or products.
The extent of retail sales growth in Singapore can not be overemphasized. Singapore is home to craftsmen, local artisans, and business personnel. In addition, we have areas in the retail sector such as speciality retail, food & beverages, general retailing, work, home & lifestyle, and wholesale & logistics. These areas vary but are the major retail sectors in Singapore.
However, it should be noted that not all companies or persons can start a retail business; a license has to be obtained. In addition, not all grounds can be implemented for commercial practices; for example, residential environments can not be used for any exchange services.
Without further ado, let's dive into the world of retail business in Singapore.
What is a Retail Business?
In contrast to wholesaling, the retail business is a common way of selling one's goods or services to customers by inducing their pleasure, usage, or consumption to earn profit. Therefore, if you are buying from that local woman kiosk in your neighbourhood, you are patronizing her retail business. And in other terms, you may have the goal to buy from a manufacturer or wholesaler and sell in smaller quantities. This is also retailing.
Retail businesses influence the Gross Domestic Product (GDP) of a country's economy. In Singapore's economy, the retail sector contributes 1.4 per cent to the GDP and employs 3 per cent of the country's workforce.
We can verily say that retailing can begin in numerous forms. For one, you can obtain your goods from a manufacturer or wholesaler, offer your services to your customers, or work digitally and make deliveries of the customer's product without a physical shop or kiosk insight. In Singapore, every e-commerce retailer that falls under Singapore Broadcasting Authority (SBA) Act, all other licensing broadcasting services, online computer services provided by Internet Service Providers (ISPs) and Internet Content Providers (ICPs) inclusive, must be licensed. And since all internet content is considered broadcast content, individuals must then take note.
Either way, it can be rightly said that the nature of the retail business would determine the approval needed or licenses required to create a retail store in Singapore. The process is quite straightforward and easy to obtain. In this guide, we are to explore the various processes needed to achieve this. Be rest assured.
Who can Open a Retail Business in Singapore?
To open a retail business in Singapore is quite simple and straightforward; there are, however, processes that every intended person or body must pass through to successfully implement a retail business in Singapore.
Although, there are preceding requirements for the kind of persons or bodies that can open a retail business in Singapore. And they are;
Persons who are citizens of Singapore.
Persons who are permanent residents in Singapore.
Companies that are registered with Accounting and Corporate Regulatory Authority (ACRA).
Foreign workers in a retail business must have obtained the required employment passes and visas.
Foreigners who intend to relocate to Singapore and to set up a retail business can either set up a Private Limited Company and apply for an employment pass or apply for an EntrePass and set up the Private Limited Company or designate a Local Nominee Director (where the foreigner does not plan to relocate to Singapore).
In addition, as earlier stipulated, not all premises can be utilized for commercial activities. You need to ensure that the premise is allocated for retail use. And if not, you can apply for a Change of Use permit from the Urban Redevelopment Authority. Likewise, intended retailers should obtain the Fire Safety Certificate from the Singapore Civil Defence Force (SCDF) to show that the premise meets all fire safety measures.
Furthermore, if you would like to renovate the premises, a permit must be obtained from the Building and Construction Authority of Singapore (BCA). Note that, only qualified or licensed contractors or architects should be employed to renovate the building. A Certificate of Statutory Completion and a Temporary Occupation Permit should be obtained simultaneously from BCA in order to be permitted to occupy the retail space.
What Licenses and Permits are Required?
The nature of the retail business determines the type of license and permit required for each person or body. Retail businesses that affect human health, safety, and consumption may differ from other areas.
Supermarket Retail Business
To protect individuals against food-borne diseases, the Supermarket license which is mandated for every retail business that sells raw and/or uncooked foods ensures that these businesses comply with the cleanliness and food safety guidelines made compulsory by the Environmental Public Health Act.
The design of the premise layout, including the locations of the lavatories and kitchen, must be submitted for evaluation, which must comply with the Code of Practice of Environmental Health. In addition, supermarkets or other retail stores can inclusively obtain the Tobacco Retail Licence granted by the Tobacco Regulation Branch of the Health Products Regulation Group of the HSA. The Tobacco Retail license is valid for a year and costs $400 – $360 per application.
Pharmaceutical Retail Business
To commence a retail pharmaceutical business, the Certificate of Registration of a Pharmacy from the Health Sciences Authority of Singapore (HSA). This license would enable pharmacies to sell only therapeutic Products such as Prescription-Only Medicine (POM) or Pharmacy-Only Medicines (P) and oral dental gums.
However, before applying for the certificate, the pharmacist-in-charge (PIC) in question must hold a valid license or certificate indicating that he or she is a pharmacist, and such person must be working currently in active practice.
Also, a pre-approval audit would be conducted by the pharmacy auditors under HSA. This is to ensure that the business is in compliance with the legal and general pharmacy dispensable requirements.
Telecommunication Retail Business
To open a retail telecommunication business, such a person must obtain the Telecommunications Dealer's License and a Dealer's Class License. The phone number and address of the premises to be utilized for the business should be given to the Infocommunications Development Authority of Singapore (IDA).
Also, retailers in this sector are enabled to sell only approved telecommunications equipment as prescribed in the First Schedule of the Regulation.
Liquor Retail Business
To operate a liquor business in Singapore, such a person or body must obtain a liquor license from the Liquors Licensing Board of Singapore. However, the type of license to be obtained suffers according to the type of liquor, time of sale, and the layout of the business establishment. The following listed determines the class of license to be obtained, and more than one class of license can be applied for if required.
The retail liquor business is heavily regulated in Singapore. Therefore, it is mandatory that such a person is a citizen of Singapore or a permanent resident and holds a FIN granted by the Immigration and Customs Authority of Singapore (ICA).
What is the Process to Get the Licenses?
Registration Process for Supermarket Retail Business
To complete the application process, applicants must do this through GoBusiness. Upload the necessary documents and pay the application fee likewise. Afterwards, an In-Principle Approval (IPA) would be issued by Singapore Food Agency (SFA) by email or GoBusiness application. IPA would give room for the renovation of the premises.
Meanwhile, seven days before the application is sent out, issue a pre-licensing inspection through SFA's online feedback form.
Once this is completed and successfully achieved by following the licensing requirements, the application would be approved within three days but the hard copy would be mailed out within seven days. If the hardcopy is not received within two weeks or more, applicants can contact SFA for more insight.
Registration Process for Pharmaceutical Retail Business
The following documents are required for the application process of this sector. These documents are the Pharmacy Store Layout Plan, a valid Pharmacist Practising Certificate of the Appointed Pharmacist-In-Charge, Telepharmacy Declaration Form, and a Company's Standard Operating Procedures.
Application is made through PRISM, and the following information is required to complete the application process – CRIS company account & CorpPass or HSA PIN.
The license is valid for a year, and renewal can be automatically done via the GIRO auto-renewal scheme.
The registration process for Telecommunication Retail Business
The Telecommunications Dealer's (Class) Licence requires the provision of the phone number and address of the premises to be submitted to the Infocomm Media Development Authority of Singapore (IMDA). Whereas, the Dealer's Individual License requires a license for every telecommunication device. Both can be applied for through GoBusiness. A response would be issued to the applicants within seven working days, or applicants can contact IMDA for the status of the application if no response is received within the stipulated date.
Also, to sell any telecommunication process, such equipment must be registered with IMDA and must follow the IMDA Standards/Technical Specifications, and such applicants must have their valid Telecommunication Dealer's Licence with IMDA.
However, not all equipment is registered by IMDA. Some types of equipment are classified as Prohibited Telecommunication Equipment under the Third Schedule of Telecommunications (Dealers) Regulations. Also, imported equipment must also be registered with IMDA.
Registration Process for Liquor Retail Business
The application process is done through the GoBusiness Licensing Portal. The fees for the application vary according to the applicant's class of license. Also, other supporting documents such as ACRA certificate of incorporation, Copy of NRIC or Foreign IC (for foreigners), permission for land use by URA, Copy of hawkers license (for outdoor hawkers), and Copy of Registry of Societies (ROS) Certificate (for companies that are registered societies).
A response is equally made within twelve working days through email or SMS.
Conclusion
Retail businesses in Singapore are quite lucrative, and on top of that, the licensing system is favourable and not difficult to ascertain. And as earlier discussed, there are different licenses required for varying sectors in Singapore. Likewise, these varying sectors also require different registration processes. They are easy to achieve, but the process must be followed systematically in order to avoid rejected applications.
Once completed, a license is provided for applicants to constructively buy and sell or exchange goods legally in Singapore.
Get Help from Professionals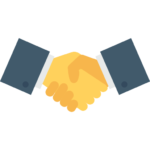 Timcole has many years of experience in company incorporation. Our experienced experts are always ready to assist you in setting up your business and it does not end there. To lessen your business burden, Timcole also offers professional secretarial and accounting services at affordable rates.
If you intend to establish a ratail business, we are here to help. Simply contact us today to get more information on our company incorporation packages.