The Ministry of Health (MOH) presides the licensing of all medical practices in Singapore. Applications are submitted to the Central Licensing Branch (CLB) of the Ministry of Health.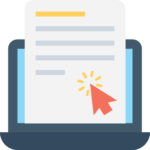 In Singapore, individuals that possess medical licenses, organizations, and societies can start a medical practice. If you intend to start a GP medical clinic, you can decide to register your clinic under a business entity only after you have registered with the Accounting and Corporate Regulatory Authority of Singapore (ACRA).
Timcole is Singapore's most reliable specialist when it comes to company formation with ACRA. Our professional agents are available to advise and guide you on the business structure that suits your medical practice.
As soon as your business entity is established with ACRA, you'll have to apply for a license with CLB.
What are the Steps after Business Registration with ACRA?
The steps to setting up a GP medical clinic are a bit rigorous, but if you follow the guidelines here, you will know how to avoid some mistakes that can cause unnecessary delays.
You are expected to submit an application for license and pay license fee to CLB. Once you have submitted all the required documents and paid the license fees, your application will be processed.
If you intend to open more than one branch of medical clinic, you will have to file an application for each branch separately. MOH gives license to every medical facility individually. If you intend to create an x-ray laboratory, you are required to obtain a separate license for the laboratory. Any license you obtain will remain valid only for 2 years. After MOH has issued a license to your medical clinic, you are free to offer services to the public.
Choosing a Name
Note that there are regulations to follow when choosing a name for the GP clinic. From June 2009, medical facilities can not use the words 'National' and 'Singapore' unless they get prior approval from MOH.
📖 Learn more about choosing your ACRA-approved business name.
Choosing a Premise
While you are securing a premise for your medical clinic, you must verify that the premise is qualify for commercial purposes and approve for medical operations by Urban Redevelopment Board (URA).
After you have secured a place, you must also verify that it is updated on fire safety measures and building codes. If the premise can not accommodate medical activities, you need to inform the property owner to reach out to the URA and apply for Change of Use.
There are tight rules and guidelines that determine the layout and design of medical clinics. CLB created online PDF guides so that the process of establishing medical facilities will be easier. Use the guides to prepare for the inspection that CLB will carry out on your premises. This inspection is mandatory since it is part of the procedure for licensing.
In case you need to renovate the existing space to make it compliable with the regulations, you need to contact the Building and Construction Authority of Singapore (BCA) and apply for a building work permit. Upon completion of the building works, you still need to obtain a Temporary Occupation Permit and/or a Certificate of Statutory Completion before occupying the space. Only certified or licensed architects and contractors can handle the renovation works.
You also have to get a Fire Safety Certificate (FSC) before you occupy the building. Any registered architect or engineer can obtain an FSC from the Singapore Civil Defense Force on your behalf. You also need to contact BCA to get Advertisement License before you place a business signage on the building.
Additional Licenses
You will still need to obtain several more licenses depending on the services your clinic offers. If you will be dispensing medical drugs, you need to contact the Health Sciences Authority (HSA) and obtain a Certificate of Registration of a Pharmacy.
You'll also have to contact the National Environment Agency (NEA) and obtain an L3 License before you can legally use irradiating equipment like x-ray machines. Note that the license applies only to one machine. If you need more machines, you must apply for a separate license for every machine you intend to use.
You may also obtain L4 and L6 licenses from NEA. These two licenses make you qualify to handle, transport, and keep hazardous and radioactive materials.
💡 Find a reliable corporate service partner to assist you in the clinic set up and provides support to your administrative paperwork. Why? Find out here.
On-site Inspection
As soon as you are finished with renovation and are ready to render services, you need to contact CLB for an on-site inspection. After CLB has inspected your facility, CLB will process all the paperwork and verify the compliance with licensing requirements. If the facility complies with licensing requirements, you will get a license. The processing of paperwork and compliance verification will take up to 3 weeks.
Healthcare Professionals and Practicing Certificates
Every healthcare provider, including nurses, must register with the appropriate governing boards. Medical specialists and doctors must obtain a Practicing Certificate from the Singapore Medical Council. Nurses are also required to obtain a Practicing Certificate from the Singapore Nursing Board. Each Practicing Certificate will remain valid only for 1 or 2 years.
💡 Along with medical law compliance, medical clinics also need to comply with other necessary corporate compliance. Learn more about ongoing | ACRA | IRAS compliance.