The IT industry in any country plays a significant role in development. In today's modern age of technological advancement, neither individuals nor businesses can flourish without some digital aid. Hence, if you are passionate about it, establishing a software development company in Singapore makes perfect sense.
With many well-established IT companies in Singapore, they have contributed significantly to the country's reputation for superb IT products and services. Currently, the IT industry is among the strongest and most important pillars of development in Singapore, especially considering it's goal of becoming a Smart Nation.
Under the Smart Nation target's Digital Economy pillar, the importance of embracing adaptable digitization is stated. This means, as Singapore progresses towards becoming a digital nation, both businesses and talent will be critical. This allows the nation to maintain its vibrant yet competitive economy. Great international connections and excellent infrastructure make Singapore a pro-business environment, which is a big boost towards becoming a digital nation.
For entrepreneurs seeking to set up a software development business in Singapore, there is surely immense potential for that. Incorporation specialists at Timcole can advise you towards the right direction and offer help through everything including legislation required to delve into the IT field.
💻 Apart from the IT industry, the online ecommerce industry is also booming. Learn how to start an online business in Singapore.
Starting a Software Development Business in Singapore
Singapore is one of the most technologically advanced countries in the world. For this reason, start-ups and companies can thrive easily in the country. At the same time, software businesses are essential for the Singapore economy.
If you intend on starting a software development business in the country, it will be helpful if you have previously gained relevant work experience in the industry, particularly with multinational companies. In the IT industry, experience goes a long way. The more industry-related experience you have, the better you will be able to understand how to run a successful software development business.
Moreover, make efforts to acquaint yourself with the local industry, in which you hope to establish your company. Hundreds of big software companies choose to have their regional headquarters in the island state. Apart from developing programs and selling them, many of these companies offer professional IT services.
Some examples of the services that software development businesses offer include:
Programming
Web development
Software design
Consultation services
Testing services
Research and development
Maintenance and post-sales assistance for software programs that were sold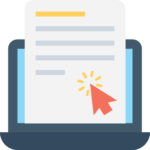 If you wish to start a software development business, you can choose from these 3 types of businesses: a home-based business, a start-up company, or a small business. No matter which one you choose, you must register your business officially with the Accounting and Corporate Regulatory Authority (ACRA).
If you need help, you can rely on our expert team at Timcole to help you incorporate the company and also register your business with ACRA. What's more, we can even help you register with other relevant government authorities.
How to Register the Software Development Business?
It is a statutory requirement in Singapore to incorporate and register your company. Your software development business must complete both Singapore company incorporation and ACRA registration before it can proceed any further. After the first step of company registration, your business will be allowed to commence services and operate legally.
You will need the following to register your business with the ACRA:
In terms of company incorporation, you can choose one of 2 ways. The first option is to apply through the Singapore government-run online portal called Singapore BizFile. The other method is to engage a professional company that specializes in company incorporation in Singapore. These companies can help not only local entrepreneurs but also assist foreigners in starting a Singapore-based business.
You may begin your company incorporation after ACRA approves your company name. To initiate the process, you need to submit a few documents. Documents required with the incorporation application are stated below:
Your company name
An overview of your core business activities
Name and details of the company directors and shareholders
The registered address you intend on using (P.O. Boxes are not allowed)
Name and details of the Company Secretary
Articles of Association and the Memorandum for your business
The intended business structure
After you submit your application, you will ideally receive the results from ACRA within 3 working days. – That is if you have submitted all the paperwork accurately. However, the processing time may vary sometimes because ACRA may need extra time to verify some of your documents.
Upon successful company registration, a Unique Entity Number (UEN) will be issued for the business. This UEN number is what your company will be identified with. Note that this will be the reference number for any government transactions.
👉 You can choose your own preferred UEN number. Learn how to do so here.
Ready to Start?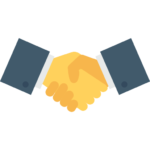 Are you all set to establish a software development business in the thriving Singapore market?
Yes, but not sure where to start? Well, thankfully, you have the option to choose from some of the best company formation experts to help guide you. Of course, Timcole's trusted team of specialists is only a call away.
In addition to industry-related knowledge, we have several years of experience. We can guide you through your registration journey efficiently. Even though you can tackle the processes on your own, it is best to leave it to the experts if you want a hassle-free and smooth company setup journey in Singapore. Start incorporating now.