Do you wish to escape the bland schedule that accompanies a 9 to 5 job? Well, then you can consider investing in a home-based business and be your own boss. Home-based businesses are booming all over the world. In Singapore especially, the trend for setting up new home-centric businesses seems to be consistently rising.
And why not? By becoming a business owner, not only can you pursue your passion but also gain loads of freedom and flexibility. Even better if you can work right from home. Having a home-based business is like a dream come true, but how can you start your small business from the comfort of your nest?
Ideally, a home-based business is a small-scale operation such as baking or sewing from home. Businesses in this category are wholly owned and operated by the homeowner. Moreover. Such business activities do not affect the residential use of the rental home or property.
Based on the Home Office (HO) Scheme, if the homeowners, occupants, and tenants abide by the prevailing HO criteria, they can set up a small-scale office in their residential home. However, they must ensure the business does not cause any problems for the neighbors.
Reasons Entrepreneurs in Singapore Love Home-Based Business
There loads of reasons why one may choose to work from a home office over the traditional methods. So, what are the perks of conducting a small business from the comfort of your home? Let's have a look:
You avoid long commutes to and from the office during rush-hour commutes, which will save you time and energy
You get to choose your own work hours, thus enjoying enhanced flexibility
There is no office politics, so you can focus on being more productive
You get to do something you are passionate about
There is no need to rent an expensive office space, therefore saving you a lot of money
Perhaps, this array of benefits explain the rise of home-based businesses in the Singapore market. More and more people are eager to learn how they too can reap the benefits of running a business from their home.
Setting Up a Home-Based Business: The Dos and Don'ts
Starting a business out of your home does not mean you are excused from certain regulations. Home-based companies are expected to adhere to a wide range of rules, especially applicable for apartment or HDB flat residents. First and foremost, the primary function of your home is residence. To maintain this, you must ensure that your business does not involve any of the following:
Illegal or immoral activities
Disturbing the neighbors in any way
Distribution of advertisements or business flyers
Loading and unloading of items for business use
Illegal medical or massage services
Recruiting staff
Excessive human or vehicular traffic
Now that what the business cannot involve has been clarified, it's time to have a look at what kind of businesses qualify as home-based businesses in Singapore. As long as you are passionate about the product or service, you can run any business you want from home. Below are a few examples of permissible home-based businesses you could choose from:
Blogging
Travel planning
Computer trainer
Mobile pet-grooming
Office-work from home
Small-scale baking business
Beauty, hairdressing and manicure pedicure services
Private tuition with a limit of up to 3 students at a time
Personal chef, party planning, meal planner and caterer
Freelance services such as journalist work, writing, artist work, or photography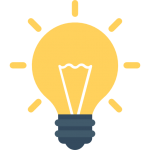 Need more business ideas?
Check out the 10 most popular businesses you can start from home.
The First Steps to Starting a Home-Based Business
Starting a home-based business is not unlike other businesses. The process is quite similar apart from the need for an office space. In this case, your home would be your office. Now that you have decided to pursue your talent and passion through a home-based venture, you may start preparing to launch the business.
Not sure how? Below are a few tips that may help you embrace the new career move:
Allocate a Place in the House as Your Office
The very first step is to decide which area in the home would be ideal for you to run a home-based business from. This could be an unused corner of the living room or even a spare room. As long as there is enough space to work comfortably and meet all your business needs, you can turn that area into your home office. Not only does this area need to be synonymous with work to you, but other residents of the house should also view this space as your home office.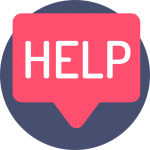 Note that if you register your business, regardless of business structure, regardless of it being a sole proprietorship, partnership or private limited company, you are not allowed to register your home address as your office address.
However, there are many secretarial firms that offer registered address service in Singapore at a small annual fee. Check out Timcole's registered office address service here.
Set Up Furniture
Consider what furniture and equipment you might need in your workspace. A desk, a comfortable chair, some filing cabinets – include things that will boost productivity and create a comfortable work environment. Don't forget to personalize your office space to enhance your productivity.
Connect Your Devices and Ensure Good Internet Connection
Next, you have to set up your computer, laptop, printer, phone, and other relevant devices. Plus, you must ensure a good internet is available for prompt communication and synchrony. One of the most important features of a home-based office is a fast internet connection, so you may want to invest in a really good internet package. Having an internet that is always running will help avoid any business downtime, which therefore will help reduce potential loss.
Prepare a Thorough Business Plan
Business plans are essential for all businesses and home-based businesses are no exception. The more details you add to the business plan, the better it is.
The document must include an executive summary, company overview, market analysis, financial overview, market analysis, and a thorough list of products and services offered. You are required to add a lot of details to each of these sections, especially the financial calculations. For, the financial details are the foundation of success for your business. Your business plan will provide a sense of direction to the business, so try to write a superb business plan.
Timcole can assist you in the preparation of a business plan, check pricing here.
Note that a home-based Singapore business is still a business. You will still need to get the company incorporated as a sole proprietorship business.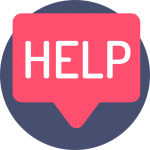 Do your home-based business requires an ecommerce website to sell or a general website to promote your brand?
Timcole's partners, Digital M, can provide you with SEO-friendly website design services, and Host Chipmunk with the most affordable and fastest SSD hosting for your website.
Also check out these useful information: