FinTech can be defined as technology that has been incorporated into financial services. The term ''FinTech'' is also the official abbreviation for financial technology. That being said, what FinTech refers to is the innovation of technology when it comes to both the design and the delivery of financial products and services. PayPal is one example that has been using the said technology.
The emerging FinTech application has successfully managed to make several different business segments so much easier to handle when it comes to the financial industry. The following are some good examples of FinTech:
Artificial intelligence – analysis of user data that can help with the future decision-making situations
Cryptocurrencies – examples include Bitcoin and Ether
Payment applications on mobile platforms – an example is Android Pay
Insurtech – the technology used to enhance the efficiency of the insurance industry
Robo-advisers – these platforms offer investment-related advice based on financial algorithms
FinTech – a Growing Industry in Singapore
FinTech is one of the most thriving sectors available in Singapore. The Monetary Authority of Singapore (MAS), the central bank of Singapore, has announced big incentives for FinTech companies. This include investments of up to S$225 million (US$158 million).
FinTech companies can use the innovation hub for both collaboration and experimentation purposes, as well as an office space. Note that both banks and other financial service providers are aware of the fact that FinTech has the power to help increase both the accountability and the efficiency of their financial services.
The Singapore government established the FinTech office back in May 2016, with the goal of helping both local and foreign FinTech companies to set up their companies in Singapore. This office serves as a virtual entity that consists of the following government entities:
Infocomm Media Development Authority (IMDA)
The Monetary Authority of Singapore (MAS)
Economic Development Board (EDB)
Enterprise Singapore
The FinTech office provides FinTech companies with information regarding FinTech-related government grants and schemes. It also helps those same companies to stay compliant with all the regulatory requirements in Singapore.
How is FinTech Regulated in Singapore?
The FinTech industry in Singapore is regulated based on the business model and operations of a company. The regulations that apply to your business depends on the type of business model and the way of operations.
Here is a list of the possible relevant laws:
Banking Act – this law is applicable to businesses that provide financial services online
Finance Companies Act – this law is applicable to businesses that accept both saving and fixed deposits, as well as credit facilities
Financial Advisers Act – this law is applicable to businesses that arrange life insurance products, offer information regarding investment products, and/or market collective investment schemes
Insurance Act – this law is applicable to businesses that leverage insurtech
Money-Changing and Remittance Businesses Act – this law is applicable to businesses that handle outbound payments and/or trade foreign currency
Moneylenders Act – this law is applicable to moneylending businesses
Payment Systems (Oversight) Act – this law is applicable to businesses that offer either prepaid wallet or stored value services
Securities and Futures Act – this law is applicable to businesses that deals in securities, offer certain instruments, and/or manage funds of a certain amount
Anti-money Laundering and Terrorism – financing standards by the Monetary Authority of Singapore
Personal Data Protection Act – this law is applicable to businesses that collect, use, and/or disclose the personal data of individuals in their operations
Incorporating a FinTech Company in Singapore
The process of FinTech business registration in Singapore is straightforward. The company incorporation process is pretty much the same as the company incorporation process for just about any other business in Singapore. You can register your company with the Accounting & Corporate Regulatory Authority (ACRA) by visiting the official site.
💡 Read our step-by-step guide on Singapore company incorporation.
✔️ Incorporate in a day. Check out Timcole's incorporation package.
FinTech Regulatory Sandbox Guidelines by the Monetary Authority of Singapore (MAS)
The Monetary Authority of Singapore (MAS) published its FinTech Regulatory Sandbox Guidelines back in November 2016. The regulatory sandbox relaxes both the regulatory requirements and the legal requirements for FinTech companies. At the end of the sandbox period, the business exits the sandbox and can launch its financial service on a larger scale.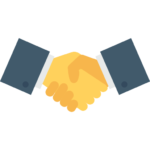 Feel free to get in touch with our team of professionals here at Timcole if you need help in starting a FinTech company in Singapore.
We would be more than happy to help you out!