There is no doubt that the digital age has made big changes in the world of business. Due to the rise of online shopping, starting your own courier business in Singapore can be a choice to consider.
💡 Want to start an online business instead? Read our guide on how to start here!
The Courier Business Model
At the most basic level, a courier business only requires 3 things – a smartphone, a business site, and a vehicle. There are several different courier business models available in Singapore, such as TaQbin, Park N Parcel, and more. All of these businesses provide a much-needed service to their customers and are successful in their own right.
Keep in mind that competition is strong in this market, which means having a good selling point can differentiate your business from the competitors. For instance, competitive pricing and same-day express delivery are 2 of the most important factors in this industry. Customers are also more impressed with well-designed and easy-to-navigate sites.
However, in order to transit into a sustainable and thriving business, it is always best to start with the basics.
Starting your own Courier Business in Singapore
Singapore is a great country choice to start a business. The Singapore government worked really hard to ensure a lucrative business environment for entrepreneurs and investors.
Starting a courier services business in Singapore is a simple process that only takes a day or two. Our team of professionals here at Timcole are more than happy to help you deal with all the compliance requirements in Singapore.
📄 Along with general corporate compliance, a Singapore company must also comply with ACRA and IRAS compliance.
To start, you need to first incorporate and register your company. This can be done with the Accounting & Corporate Regulatory Authority (ACRA) of Singapore.
The following is a list of the types of companies that you can set up in Singapore:
Once your company registration process is complete, you will need to open a corporate bank account and purchase a suitable vehicle for your business. Your new vehicle will need to be registered with the Land Transport Authority (LTA) of Singapore.
Courier services businesses need to get at least one of the following 2 licenses:
Postal Service Operator License
Express Letter Services License
🚗 If you are a foreigner, you will need to convert your foreign driving license before you can drive in Singapore.
Let Timcole Help You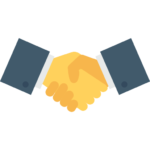 Getting help from a professional services firm is always a good idea. When you have the right partners, you do not need to worry about the backend work and can focus in growing your business.
Timcole has the knowledge, experience, and skills that can help you save both time and resources. Contact us today to set up your own courier services company in Singapore.
See our pricing for: