The Cost of Living in Singapore
As far as living in Singapore goes, it can be one of the most unique experiences that you can possibly have in a lifetime. Though the cost of living in this small island may seem high, it is not as expensive as many people have imagined or portrayed Singapore to live in. In fact, the prices for basic necessities such as education, clothing, food, utilities, and public transport in Singapore are quite affordable, as well as public transport and taxi services.
However, if you are considering more expensive options such as private schooling, car maintenance, and housing, the cost will require a higher budget. If you do have the budget for these luxury, you will surely find the life in Singapore an extremely comfortable experience.
Do not worry if you are on a tight budget. In Singapore, there is always something for everybody and offers a wide range of choices and prices!
The Cost of Accommodation
The Cost of Food
The Cost of Transportation
The Cost of Healthcare
The Cost of Education
The Cost of Childcare Services
There are several childcare centers in Singapore that provide excellent childcare services for kids. The cost of childcare help varies, and depends on the childcare center that you choose to go with. Generally speaking, a half-day childcare service would cost you around S$400 to S$1,200, while a full-day childcare service would cost you around S$500 to S$1,500.
The Cost of Utilities
The cost of utilities in Singapore, taking into calculation the gas, electricity and water bills, will range from around S$200 to S$600 per month, depending on your usage. Note that air-conditioning will lead to a high rise in electricity cost.
If you are considering a broadband Internet connection at home, it will cost you around S$50 per month. As far as cable TV connection goes, you can either pay around S$28 for a basic channel subscription or anywhere between S$50 and S$80 for an expanded channel subscription.
The Cost of Hiring Domestic Help Services
Hiring a domestic helper is common in Singapore and there are a number of maid agencies that can provide you with a live-in domestic helper. The average cost of hiring a live-in domestic helper will be around S$600 to S$1,000 per month. There is also the option of hiring a part-time domestic helper for an hourly fee of around S$10 to S$20.
Taxes
Singapore's personal income tax rates for non-residents are taxed at a flat rate of 15%, while Singapore's personal income tax rates for residents start at 0% and can go up to a maximum of 20%.
Miscellaneous
Electronics and appliances in Singapore are not too expensive. For example, you can buy a good quality TV for the price of S$600 to S$10,000. Of course, it all depends on your personal preferences. Movie tickets usually sell from around S$10.00, and a copy of a local newspaper shouldn't cost you more than S$1.00.
Note that alcohol and cigarettes are heavily taxed in Singapore and thus more expensive than many other countries. The price for a pack of cigarettes starts at around S$11.60.
Final Note
There are many different options in Singapore. With this in mind, the cost of living in Singapore is highly affordable if you are good at managing your financial resources. For example, if your monthly salary does not exceed S$4,000, you should try and use the public transportation system as often as possible. Renting an HDB flat would be a good idea too, as well as sending your child to a local school.
About Timcole
Timcole is one of the leading company incorporation and accounting firm based in Singapore. Our wide range of professional services serve as a one-stop solution for your business, offering you the most affordable price for services conducted with the highest level of excellency.
Contact us to find out more on how we can help you with your company today.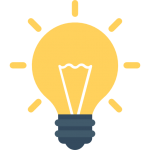 Check our our promotional packages, covering all aspects of your business needs:
Contact us for a free consultation today to choose or customize the most suitable plan for your business.