The Cost of Healthcare in Singapore
The healthcare system in Singapore is known to be one of the best in Asia, and is rank 6th-best healthcare provider in the world by the WHO (World Health Organization) in 2000. It is well known to be cost-effective, and offers state-of-the-art medical treatments with high success rates.
Even if your employer does not provide health insurance, the cost of medical services in Singapore is not as scary as you think. Another thing to note is that you do not need any insurance to cover your day-to-day healthcare needs, meaning that you can set aside a good budget of anywhere between S$100 and S$200 per month for any medical emergency (small illness excluding hospitalization or surgery).
If you are thinking of purchasing an insurance that covers both surgery and hospitalization, the price will range between S$2,000 and S$3,000 per year. Keep in mind that hospitalization charges largely depend on the ward that you choose. With this in mind, daily ward charges can range from as low as S$30 to as high as S$3,000.
About Timcole
Timcole is one of the leading company incorporation and accounting firm based in Singapore. Our wide range of professional services serve as a one-stop solution for your business, offering you the most affordable price for services conducted with the highest level of excellency.
Contact us to find out more on how we can help you with your company today.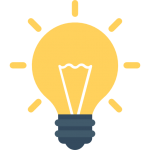 Check our our promotional packages, covering all aspects of your business needs:
Contact us for a free consultation today to choose or customize the most suitable plan for your business.