Weather and Climate in Singapore
Due to the geographical location of Singapore, the climate in Singapore is mostly known for its uniform temperature and pressure, as well as both high humidity and abundant rainfall. The average temperature in Singapore is often between 25°C and 31°C, and as far as thunderstorms go, they occur on an average of 40% of all days.
In Singapore, January is the coldest month, April is the hottest month, and November is the wettest month. The relative humidity is usually between 70% and 80%.
Singapore consists of 3 major regions – the central hilly region, the west and southwestern region, and the eastern region. The central hilly region of Singapore is known for having heavy deposits of granite, while the west and southwestern region consists of sedimentary rocks, which have formed two narrow ridges – the Pasir Parjar Ridge and Mount Faber Ridge. The eastern region of Singapore is relatively flat and sandy. This part of Singapore is also known as the rain shadow region, and as a result, it receives less rainfall compared to the western region.
Over the years, Singapore's landscape has gone through really big changes due to urbanization. For example, the mangrove swamps have been drained and filled, and the central hilly region has been leveled. The three main water reservoirs, as well as their catchment area, are the only things that have been left untouched of the rain-forests. They occupy the central region of the city-state.
Singapore is a relatively safe place with little natural disasters such as volcanoes, typhoons and earthquakes. However, Singapore does sometimes experience flash floods in certain areas when there is excessive rainfall.
Climate and Weather Overview
Singapore, located in Southeast Asia, is known for its hot and humid climate. It is also located just one degree north of the equator, resulting in a comfortable, tropical climate. It has no clear-cut seasons, thus doesn't have spring, summer, autumn or winter. It's weather remains warm and humid all year long.
Rainfall is common in Singapore. It is so common it could happen almost every single day. These brief showers are not as bad as you think, as they can be quite refreshing. They serve as a nice respite from the sun.
Monsoon Characteristics
In Singapore, there are two main monsoon seasons – the Southwest Monsoon Season (which takes place between June and September) and the Northeast Monsoon Season (which takes place between December and March).
The Southwest Monsoon Season is known for its showers and thunderstorms, both of which usually take place between predawn and midday. You may also experience some really dry weather.
For the Northeast Monsoon Season, it is known for having both a wet and a dry phase. The former takes place between December and January, while the latter takes place between February and March. When it comes to the wet phase, expects intensive rainfalls during the afternoons and early evenings. The dry phase can be comfortable with almost no rain.
Apart from the 2 monsoon seasons, there is also an inter-monsoon period. The inter-monsoon period takes place between April and May, as well as between October and November. During this period, Singapore usually experiences showers in both the afternoons and early evenings.
When it comes to Singapore's climate records, November is known for having the highest number of rain days, while February has the lowest number of rain days. Singapore receives an average of approximately 2342.2mm of rainfall in a year.
Temperature
Singapore is a warm country. Its temperature ranges from a minimum of 23-26°C to a maximum of 31-34°C. The lowest temperature recorded in Singapore was 19.4°C, and the highest temperature recorded was 36°C.
Humidity
Singapore maintains a high level of humidity throughout the year. It can be as low as 60%, and sometimes, it can be as high as 90%. Do not be surprise if you find humidity levels touching a 100% when it is raining. The average humidity level in Singapore is around 84.2%.
What To Wear in Singapore
We strongly advise you to wear light clothes in Singapore. Most of the locals wear simple and comfortable clothes. You should also always bring an umbrella or raincoat with you.
There are many shopping malls in Singapore and nearly all are air-conditioned, providing a great escape from the heat. On top of that, it is common to find sheltered pathways and walkways along the roads, protecting you from both the rain and the scorching heat.
In Singapore, rain showers do not last very long, and roads become dry within a few hours.
About Timcole
Timcole is one of the leading company incorporation and accounting firm based in Singapore. Our wide range of professional services serve as a one-stop solution for your business, offering you the most affordable price for services conducted with the highest level of excellency.
Contact us to find out more on how we can help you with your company today.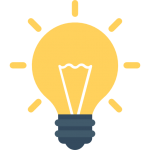 Check our our promotional packages, covering all aspects of your business needs:
Contact us for a free consultation today to choose or customize the most suitable plan for your business.