The Cost of Accommodation in Singapore
The cost of housing in Singapore depends on a couple of different factors. This includes factors such as the accommodation's proximity to the city, availability of recreational facilities, the age of the property, and the quality of furnishings in the accommodation.
With all aspects in mind, you should never make any rash decisions when it comes to choosing where you are living in Singapore. Other factors you must consider include the rental cost, as well as your personal preferences.
In this article, we will highlight the common housing choices in Singapore, along with their basic information and cost range. With your monthly salary (and/or housing allowance you have) in mind, the below choices serve as a good comparison for you to make a final choice.
Condominiums
Many expatriates in Singapore choose to live in private condominiums due to the availability of recreational facilities such as swimming pools and tennis courts.
Depending on the location of the building, as well as the property's age, the rental price for private condominiums can vary significantly. For example, renting a 3-bedroom private condominium in a prime area such as Bukit Timah, Tanglin, and Orchard can range from around S$7,000 per month to an astonishing S$15,000 per month. But once again, it all depends on the location, as well as on how luxurious the condominium is.
High-end luxurious condominium can range anywhere from S$8,300 to S$13,000 per month. When it comes to 3-bedroom private condominiums located in some of the city's fringe areas, the price can range from S$4,500 to S$7,000.Alternatively, private condominiums located in neighborhoods further away from the city (such as Pasir Ris, Bedok, Changi, Ang Mo Kio, Woodlands, Jurong, Tampines, Yishun, Punggol, and Clementi) are much cheaper than the ones in the city. The rental price for these private condominiums is usually between S$3,000 to S$5,000 per month.
Private Apartments
Private apartments in Singapore are pretty similar to private condominiums. The biggest difference between the two lies in the fact that private apartments often lack the recreational facilities available in private condominiums. These recreational facilities include  tennis courts, swimming pools, BBQ pits, and more.
It is also important to note that private apartments tend to be older buildings. The main reason for this is because most of the new construction is done in the form of private condominiums. That being said, renting a 3-bedroom private apartment in a central or popular area can range between S$5,000 and S$7,000, while those located further away are around S$4,000 per month.
HDB Flats
If you are on a tight budget, living in an HDB flat (also known as a government housing flat) is one of the more affordable options to go for. Most HDB flats are located within close proximity to community facilities such as libraries, supermarkets, local schools, bus stations, shopping malls, and banks.
Unlike private condominiums, government housing flats do not have free amenities like gyms or swimming pools. The rental cost for an HDB unit depends on the unit's location, as well as the size of the unit itself. A 3-bedroom government housing flat that is located in a city or popular area can be rented for the price of S$3,000 per month, while the price of an HDB flat located in a suburban area often ranges from S$2,200 to S$2,700 per month.
Landed Properties
Landed properties in Singapore include detached houses, terraced houses, semi-detached houses, and bungalows. As Singapore is a small country with a pretty large population, landed properties are not as common and expensive to buy or rent. Renting a landed property in Singapore, for example, a detached bungalow in popular area, can reach to approximately S$18,000 per month.
A high-end luxurious bungalow with 4 bedrooms and a backyard will be more expensive than a regular detached bungalow. It could cost approximately S$35,000 per month. Semi-detached houses and terraced houses are relatively cheaper than high-end bungalows. Their rental price range from around S$8,000 to S$13,000 per month.
Paying Guest
If you are planning on renting a single room in a private apartment in prime districts such as Chinatown, East Coast, and River Valley, room rental can range between $S800 to $S1,800 per month. Also, depending on both the location and size of the room, renting just a room in a HDB flat is only around S$500 to S$800 per month.
Serviced Apartments
Some expatriates may prefer renting serviced apartments over other available choices. This is because serviced apartments offer hotel-style facilities and personalized services. It is also a popular choice for people who are only intending to stay in Singapore for a short amount of time and are looking for a flexible lease. Serviced apartments in Singapore are normally fully furnished with a gym and swimming pool.
Most services apartments in Singapore come equipped with either 1 or 2-bedroom units, with some offering larger 3-4 bedroom units. You can find a large number of services apartments in the Orchard area, as well as the River Valley area, East and West Coast area. Depending on its location and how luxurious the serviced apartment is, the rental price of a one-bedroom unit can range anywhere between S$7,000 and S$14,000 per month.
About Timcole
Timcole is one of the leading company incorporation and accounting firm based in Singapore. Our wide range of professional services serve as a one-stop solution for your business, offering you the most affordable price for services conducted with the highest level of excellency.
Contact us to find out more on how we can help you with your company today.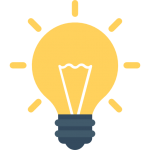 Check our our promotional packages, covering all aspects of your business needs:
Contact us for a free consultation today to choose or customize the most suitable plan for your business.