The Cost of Education in Singapore
As an expatriate living in Singapore, there are 2 choices of education for your child educating. You can either send them to a government school or a private school. Another name for a government school is a local public school, while private schools are also known as international schools.
Public Schools
Depending on your working pass, you may be eligible to enroll your child into a local public school. If successfully enrolled, the cost will be around S$246-S$356 for primary education, S$341-S$486 for secondary education, and S$552-S$772 for junior college education. Public schools serve as a more affordable choice for many as the cost of international schools may be on the higher end.
Private Schools
Some of the private schools in Singapore include international, American, British, Swiss, Japanese, Canadian, Dutch, and German private schools. The fees for these private schools can range anywhere from S$12,000 to S$30,000 per year.
About Timcole
Timcole is one of the leading company incorporation and accounting firm based in Singapore. Our wide range of professional services serve as a one-stop solution for your business, offering you the most affordable price for services conducted with the highest level of excellency.
Contact us to find out more on how we can help you with your company today.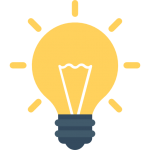 Check our our promotional packages, covering all aspects of your business needs:
Contact us for a free consultation today to choose or customize the most suitable plan for your business.