Inventory management is an essential tool that can help you alleviate some of the most mundane tasks of running a business. No longer does anyone have to guess what to stock and what to not.
The application will not only help you cut a lot of hours from your workload, but it also removes any errors that most of us commit while bookkeeping.
The Importance of Inventory management
Managing your inventory correctly can make or break your success if you are someone that has invested in a retail business. Manual bookkeeping is a very mundane task, but still, it is so vital to your business.
Answering questions like what and when to stock, and how much it costs to keep the things you are not selling, are the questions you try to answer while managing your inventory. However, the chance of error is very high while doing it manually and is also physically and mentally very taxing. The use of inventory management application does that for you very quickly.
Spreadsheets are Obsolete
It can be very easy to rule out a specific software just for inventory management when all you need is a good and well-maintained spreadsheet, right?
Well, I hate to break it to you, but spreadsheets are not built for this, and you should not rely on them. Here's why:
Very taxing to manage and take a lot of time
Error-rich
Un-scalable
No integration with your point of sale or accounting software
Data is always old
Does not tell you about the high and low selling items
Why should You be Using Cloud Inventory management?
Cloud inventory management can be a very worthy investment in a retail setting.
Here's why:
1. The Application should Scale with Your Business
Businesses whose products give proper value to their customers and are managed well tend to grow when the time comes. The product lines become more diverse, and new locations are added as things go well.
Inventory management is capable of doing all this very quickly. You can see which locations are doing well and which are not the best selling products and what you should be cutting out.
2. Synchronized Using the Cloud
Inventory management is a demanding and complicated task like ordering, receiving, storing, tracking, and sale monitoring when done manually. This can translate to many hours to provide more value spent in mundane data entry work on different systems.
Cloud inventory management does that work seamlessly by integrating all your data and letting it flow from one system to another.
For example: When something is sold at your point of sale or your online store, cloud-based inventory management can automatically update the following points:
Your accounting software so that it can record the revenue and tax.
Inventory management software, which seamlessly and automatically reorders the product when the inventory is low.
Your business performance dashboard records and shows you the profitability (or unprofitability) of your business in real-time.
What all this automation does is that it not only saves you and your staff from slaving away at different data entry points but also shaves down errors that tend to happen. It also gives you the necessary tools so that you can deeply understand your business and improve it.
Your data is also very easily shareable with investors and financial advisors so that you can get their suggestions.
3. Real-Time Decisions with Real-Time Data
Even though a lot of things that retail businesses stock are in demand all year, there are times you might be dealing with. These include things like fidget spinners or beanie babies. You can profit a lot when the item is burning hot, but you can also lose a lot of money if you do not see the scale declining when it is going away.
Inventory management has the functionality to show you real-time data anywhere and anytime. Here are some of the best features:
Real-time sales data across all your locations.
See what type of products are popular where and who are the customers for it.
Easily single out your best-selling and worst selling product.
You can compare your suppliers to find better deals.
Automatically stock and resupply,
Real-time data can also help you make marketing decisions like what product to promote and what should be kept on sale.
4. Restock Your Inventory from Anywhere
Suppose you are someone who owns a retail business and wants to travel around the world while your staff looks after your business.
Well, say no more as a cloud-based inventory management application can help you navigate all the important aspects of running a business from anywhere as long as you have a mobile phone with a stable internet connection. You can check and receive notifications regarding stock levels, best and worst selling products, and a one-click reorder button, all that, anywhere.
As you go up in scale and open newer locations, you might be looking at many newer challenges. Finding the right inventory management application can help you alleviate all these locations' mundane bookkeeping. Good application with the right features will make everything a lot easier for you and help you scale your business to new heights.
A Good Software Never Lets You Do the Tedious Boring Work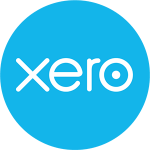 Xero offers more than just accounting. Although it is an accounting software, it offers a wide range of other business applications that your business needs. From inventory management to invoicing and HR payroll, you can integrate all parts of your business into Xero.
Let Xero look out for you and handle all the tedious work so that you can focus on creating new streams of income and market your business to the right customer.
Get at least 80% PSG government grant for the setting up or migration to Xero. Check your eligibility to the grant now.