Everyone knows running a business is no child's play. One needs to take care of every big and small task to make sure that the business is on track as well as successful. While some aspects require a human touch, some can be automated. Finance and accounting is one such business process that can and should be automated.
Automating your business accounting work will not only make life simpler and save time but also eliminate the possibilities of human error. Being able to do transactions with a click of a button, monitor cash flow, and get access to real-time financial reports on the go helps the business owners manage and keep track of their business finances.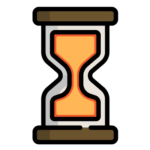 Save even more time by outsourcing your business accounting to professionals.
Timcole has years of experience offering secretarial and accounting services to SMEs. With a team of certified accountants, your bookkeeping and tax filing are in good hands. Check out Timcole's accounting services:
There are various accounting software packages available in the market today offering different features. One should definitely leverage these software packages to manage their finances and improve the turnaround time. But how do you pick 'the one' that is best suited for your business requirements?
In this article, we will be comparing the 3 most popular accounting software in Singapore – Xero, QuickBooks, and MYOB (ABSS) to help you make a decision.
Xero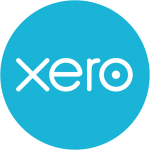 Xero is cloud-based accounting software designed for small businesses and startups. It started its operations in New Zealand in 2006 and now has a global presence.
The software offers features like e-invoicing, inventory management, bill payments, dashboards, bank connections, and claim management. As it is cloud-based, one can access the information anywhere anytime from multiple devices and even share the information easily with the concerned people.
Xero is also IRAS (Inland Revenue Authority of Singapore) compliant which makes filing taxes a very simple process for companies.
Related article: How to Use Xero in 12 Simple Steps
QuickBooks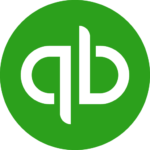 QuickBooks is an online accounting software package offered by Intuit, a US-based company that was founded in 1983.
The software mainly caters to small and medium-sized businesses and allows them to perform tasks like track sales, expenses and profits, create and send invoices, manage and pay bills, track inventory and track and pay taxes.
QuickBooks is available in both versions – desktop or online application. Since all the information is stored in the cloud in the online version, the real-time data can be accessed anytime and can be shared with anyone around the world.
MYOB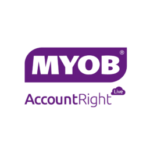 MYOB which is also known as ABBS is a desktop accounting application catering to both big and small businesses.
The software comes with a range of features like creating and monitoring quotations, invoicing and payments, managing inventory, processing multi-currencies transactions, viewing reports, and tracking budgets. It is also tax compliant as per IRAS requirements and helps in preparing GST returns and IRAS audit files.
Comparing Xero, QuickBooks & MYOB
Function
Review
Banking & Currencies
Both Xero and QuickBooks allow users to securely link their bank accounts to the software, which updates the transactions on the system as they happen. This helps in easy tracking of cash flow and reconciliation of accounts. Both have a tie-up with various banks all over the world, but in case a client's bank is not listed, they can manually upload bank transactions individually or by importing the bank statements.

Xero also allows users to set up direct feeds from Stripe, TransferWise, or PayPal to automatically import the transactions into the software.

Currently, MYOB Singapore has a tie-up with only DBS bank to connect the DBS bank feeds and enable FAST payment via the software. If one doesn't have a DBS bank account, they can import the bank statements easily to MYOB as long as it's in the required template.

Xero, QuickBooks, and MYOB all offer multiple currencies function to help clients who have customers all around the world. The software gives them the option to invoice their customers, pay their suppliers or employees as well as view various reports in different currencies.

Reports & Dashboards
All three software – Xero, QuickBooks, and MYOB give users a view of how their business is performing via different reports and dashboards.

The reports and dashboard feature is included in all the plans. They are customizable and even give users the option to further drill down into the details. All reports give real-time analysis and can be accessed anytime.

User Interface
The user interface of all three software is neat and simple to navigate. The layout is designed in such a way that even a newbie can self-explore and learn how to use the software.

Xero provides dummy data for users to explore the system without worrying about deleting or amending important financial data. On the other hand, MYOB has made it even easier for a layman to get around the software by using simple terms instead of proper financial terms.

Number of users
Xero has no restrictions on the number of users per plan that can access the software. The subscriber can invite new users as and when required and grant them the required level of access – full or restricted.

Both QuickBooks and MYOB allow a limited number of users access to the software depending on the plan subscribed for. QuickBooks has 3 plans, the simple start plan allows only one user and one accountant while the essential plan allows 3 users and one account, and the plus plan allows 5 users and one account to access the software.

In Singapore, MYOB offers packages for a single user for all their software versions – Accounting, Premier, Premier Plus, and Payroll and 3 users for Premier and Premier Plus versions.

Mobile App
Xero and QuickBooks both have their respective Mobile Apps that are compatible with Android as well as iOS operating systems.

Xero has 4 apps – Xero mobile accounting, Xero Projects, Xero Expenses, and Hubdoc. Through the app, one can perform almost all the tasks that they can do via the web on the go.

QuickBooks mobile app allows users to access only the basic features available in the simple start plan. The other features offered in QuickBooks Online Essentials, Plus, and Advanced plans are only available on the web.

At the moment, MYOB doesn't have a mobile app in Singapore.

Add-ons
These accounting software packages offer basic accounting features that help users to maintain and track their finances. But if a user is looking for some additional features to get a holistic view and track all their business processes on one single platform, that is possible too. These software packages provide an option to integrate with third-party apps to make themselves a comprehensive platform.

Xero has around 500+ add-ons available for different functions like payroll, inventory, payments, time tracking, e-commerce, and CRM.

QuickBooks has only around 14 add-ons available in Singapore for functions like payroll, point of sale, e-commerce, email marketing, CRM, consolidations, and batch input.

MYOB currently has very few add-on options in Singapore, mainly for e-commerce like ABSS Webstore and Web Ninja CRM and BI reporting like ABSS BI4Cloud.

Customer Support
Customer support and after-sales service are very important for users to get all their queries answered as well as for the company to build a loyal customer base.

Xero provides 24/7 online customer support to all its users. They don't have a support phone number but provide many other resources like extensive support articles, learning courses, and material that the user can refer to before contacting their support team. Xero also gives an option to the users to ask their questions or start a discussion with their community of customers, accountants, and bookkeepers.

QuickBooks also provides similar contact support. They have searchable help articles and blogs on various topics, tutorials, training classes, and FAQs. To get real-time help, users can chat with QuickBooks experts who are available 24 hours from Monday to Friday or email them with their queries. Users can also post their questions in the community forum to seek answers from experts and customers or even get in touch with a Pro advisor for a free consultation.

MYOB, too, has readily available articles and FAQs to help users find the answers. One can also submit a request or query through their website. Users can also contact them through the phone number provided or via email.

Price
The pricing of the software depends on the plan selected. Each one offers a basic version with limited features, and if a user wants access to more features, they can change their plan to a premium version or get add-ons.

Xero has 3 plans to choose from:

Starter – USD 20 per month
Standard – USD 30 per month
Premium – USD 40 per month

Xero only has a monthly subscription option and offers a discount if a user subscribes to multiple companies under the same email address.

QuickBooks too has 3 plans to choose from but provides the option to pay either a monthly or yearly subscription.

Simple Start – SGD 21.40 per month or SGD 203.38 per annum
Essentials – SGD 32.10 per month or SGD 305.08 per annum
Plus – SGD 42.80 per month or SGD 406.77 per annum

QuickBooks too offer discounts for multiple subscriptions for one user, which can be availed of by speaking with their experts.

As MYOB is a desktop software, the prices for the packages are yearly instead of monthly, which can be bought via one of their channel partners. Below are the different MYOB software available along with the prices:

MYOB Premier (Single User) –SGD 1399
MYOB Premier (3 Users) – SGD 2299
MYOB Premier Plus (Single User) – SGD 2349
MYOB Premier Plus (3 Users) – SGD 3159
MYOB Accounting (Single User) – SGD 848
MYOB Payroll (Single User) – SGD 1268

The prices mentioned above are the usual prices. From time to time, the software companies offer promotional discounts for their new users. As MYOB software packages are mainly sold by channel partners each offers its own promotional pricing.
All 3 software provide competitive features and pricing, which could make it very difficult to zero down on one software that would be perfect for everyone. We can't really say which one is better than the other as every business has its own unique needs and preferences.
If you are still not sure which one would best suit your requirements, opt for the trial version of each to familiarize yourself with the features and the interface. All of them offer a 30-day free trial.
Choose Xero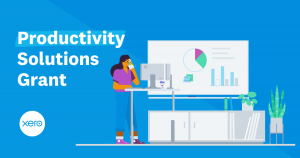 It is undeniable that Xero offers many attractive features as compared to its other 2 competitors. What's more, you can even get an 80% PSG Government subsidy for Xero!
Timcole is a long-term Xero Gold Partner and a Certified Reseller of Xero Software. By applying through Timcole, pay as little as $100 after 80% PSG. Timcole can also check your eligibility for other available grants to help you save even more! Check your eligibility for Xero PSG here.
Read our step-by-step guides to apply for PSG on your own:
Not eligible for PSG? Don't worry! For a limited time, Timcole offers an extra 6 months FREE when you sign up for a 6-month Xero Standard or Premium subscription. Click here to learn more about our 6plus6 offer.