E-Invoicing Registration Grant is launched by Enterprise Singapore and IMDA. The primary aim of this grant is to promote the digitalization of businesses in Singapore.
Thanks to technological advancements, more and more companies are exploring digital solutions and steering towards remote working. Such companies will directly benefit from this grant to offer e-invoicing features on new or existing systems. Not only will this allow their finance team to perform efficiently even when on-the-go, but it will also enhance the company's overall payment ecosystem.
What is the Grant Amount?
The first 50,000 businesses that enroll for this Singapore e-invoicing network will receive a one-time $200 payment. To benefit from the grant, you are required to complete the first registration before 31 December 2020.
Eligibility Criteria for the E-Invoicing Registration Grant
To be eligible, companies will have to be incorporated before 25 March 2020. No application is necessary. Qualified companies will automatically receive the $200 payment through PayNow Corporate.
How to Register: Use Qualified Peppol-Ready Software
To register to the nationwide e-invoicing network, companies simply need to subscribe to IMDA-approved Peppol-ready solutions such as ABSS, Xero, or Deskera.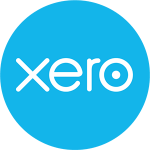 If you have yet to own any e-invoicing software yet, you may consider subscribing to one of the most popular e-invoicing software in Singapore – Xero cloud accounting software.
Along with the one time $200 e-invoicing grant, now you will also benefit from a 80% PSG government subsidy for the setting up of Xero. This funding is only available from pre-approved PSG vendors. Timcole is one of the few approved PSG vendors in Singapore. Learn more about the 80% PSG Xero funding here.
Additional Government Grant
Aside from the e-invoicing registration grant, there are also 2 more government grants which will cover the software cost.
In addition, these grants include system setup, personalised training, and free 1-year software subscription. They are:
For more information, visit https://www.imda.gov.sg/programme-listing/nationwide-e-invoicing-framework/E-Invoicing-Registration-Grant.
Timcole can assist you in any grant application. Contact us to check your eligibility for the above grants.
How to Set Up E-Invoicing for Xero Cloud Accounting
You can follow this step-by-step guide to set up e-invoicing in your Xero Accounting Software through integration partner Storecove. After the setup is completed, you will be a part of PEPPOL, an e-invoicing network in Singapore. This will enable your sales invoices to flow automatically into your clients' PEPPOL-ready accounting software without any tedious data entry process.
Step 1
Visit the Invoici website, go to the integration page, and click 'connect to Xero.'
Step 2
Select 'Allow Access' and connect to Storecove's Invoici by choosing the Xero organization.
Step 3
Invoici will next collect organizational information from the Xero organization selected. You are required to review this information and make sure your company's Unique Entity Number is entered in the right field.
Step 4
If you are content with all the information, you can proceed by ticking the checkboxes. Click 'Confirm Details,' and you will receive a message that your organization is successfully connected to the PEPPOL network.
How to Send Invoices – PEPPOL Network
Step 1
When you want to send an invoice to a customer, enter the client's e-invoicing email address in the email section. The e-invoicing email address is a unique address containing the UEN and ending with @invoi.ci. eg.5912-SGUEN-87654321D@invoi.ci
You can add the e-invoicing email address to Xero's contact record. In case an email already exists, you can choose 'add another person' and enter the email in the secondary address field.
Step 2
Next, you can access a confirmation message and a transmission ID. These can be found in Xero's 'History & Notes' section.
How to Receive Invoices – PEPPOL Network
You can also receive an invoice from a supplier through the e-invoicing network. The invoice/bill will be prepared in draft status. You may review the bill and assign a chart of account code and tax rate. When you are happy with it, you may approve the bill.