Small Business Guide: How to Survive Hard Times
There are many unexpected events that can put your business to the test. These include recessions, economic downturns, industry shakeouts and the current global coronavirus outbreak.
If you are running a small business, it is important for you to have the right amount of determination, as well as a never-say-quit attitude to survive through hard times.
However, in today's swift marketplace, just having a winner's attitude is not enough. With this in mind, here are some of the most important business strategies that you should incorporate into your small business during hard times!
Look Further for New Opportunities
It is very important for you to look outside the regular boundaries of your small business. International trade is a good example. During the times when U.S. dollar was devalued all over the world, many business owners noticed the growing demand for American goods.
Cut Cost with Precision
Employing a cost cutting policy is one of the most common practices used by corporations during hard times. Take note that you need to have the ability to implement this cost-cutting practice into your business with the precision of a surgeon's scalpel. If you cut too deep, your business may never be able to fully recover.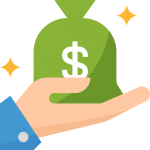 Are you paying too much tax?
Check out our post on "Effective Tax Planning for Companies Operating in SIngapore".
Lower your Marketing Budget
The marketing aspect of a business is often one of the very first things that gets a budget cut. However, when there is not enough marketing or advertising done, the funnel of incoming prospects may also be negatively affected. Thus, the solution is not to reduce your marketing activities, but to replace them with a lower-budget marketing.
Connect With Peers
When it comes to recessions and industry shakeouts, your business will not be the only one to suffer, but the entire industry. With this in mind, you should try to connect your business with industry trade groups or professional peer groups. This can help you gather the knowledge and best practices you should adopt during this difficult time.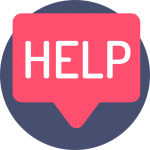 Let us be your friend.
Find out why you should engage a corporate service provider today!
Go Back to the Beginning
Take this opportunity to go all the way back to to doing regular sales checks, providing training classes, and managing your customer relationships. You may realized that you missed something, or ways you can improve your business operation.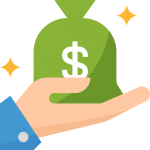 Need more cash in? These posts can help you:
Surviving difficult period requires a good business strategy, and with the right mindset, it can be done. Remember, bad times don't last forever!
About Timcole
Timcole is one of the leading company incorporation and accounting firm based in Singapore. Our wide range of professional services serve as a one-stop solution for your business, offering you the most affordable price for services conducted with the highest level of excellency.
Contact us to find out more on how we can help you with your company today.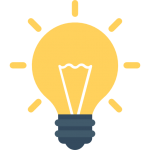 Check our our promotional packages, covering all aspects of your business needs:
Contact us for a free consultation today to choose or customize the most suitable plan for your business.