It has been years since the deadly SARS outbreak, and the statistics brought by the current coronavirus outbreak has created an even serious global panic. To date, there is a total of 74,185 confirmed cases (as of 18 February 2020) and a death toll of 2004 people. A vaccine to combat this new virus, named COVID-19 by the World Health Organization (WHO), may only be ready in 18 months.
COVID-19 is so dangerous that many Chinese cities have been cordoned off, and some (if not all) airlines have cancelled flights to and out of the country. Many global airports have started implementing thermal scanners into their procedures, allowing them to catch any infected civilians before it is too late.
We have put together a list of some of the best practices that both companies and HR departments should implement into their practices to help their employees stay infection-free.
Here are some practices that businesses and employers should adopt during the Coronavirus outbreak.
Effective Communication is the Key to Success
All HR departments should equip themselves with all details of the coronavirus and stay up-to-date with the latest updates of the spread. They should then use the collected information to create an instructional guide for their employees and educates them about the infection. This guide should also contain ways to avoid the said infection. HR departments should only collect information from credible sources and conduct fact-check to avoid fake news.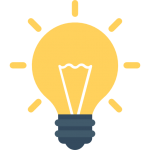 HR Related blog articles:
Implement Flexible Working Arrangement
Implementing flexible working arrangement is one of the most important things to do during the coronavirus outbreak. Allowing employees to work from the comfort of their home can prevent contamination – since human-to-human transmission is proved possible.
For jobs that are location-dependent and unable to adopt to this form of arrangement, companies should use and supply face masks and alcohol-based hand sanitizers.
Reconsider Leave Policy
If a company is driven by results, it should not matter whether the employees work from home or in the office as long as high-quality work is produced. If you suspect that any one of your employees is sick, or feeling ill during work, contacting the nearest medical center should be the upmost priority.
Make Use of Technology to Avoid Human Contact
There are many platforms out there that can be used to establish communication between employers and employees. This includes things Skype, Google Hangouts, Facebook, and more. Both employers and employees should use these platforms to their advantage.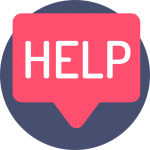 Embrace technology!
save time with Cloud Accounting software.
Other HR Initiatives
Apart from providing face masks and hand sanitizers to employees, companies should also increase their cleaning schedules. These health and safety measures can help their employees feel safe at all times.
About Timcole
Timcole is one of the leading company incorporation and accounting firm based in Singapore. Our wide range of professional services serve as a one-stop solution for your business, offering you the most affordable price for services conducted with the highest level of excellency.
Contact us to find out more on how we can help you with your company today.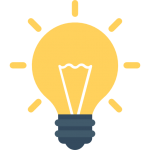 Check our our promotional packages, covering all aspects of your business needs:
Contact us for a free consultation today to choose or customize the most suitable plan for your business.