In the world of finance and business, quality financial reporting is the holy grail. It plays a vital role in understanding a company's financial standing or integrity. Moreover, with the increasing globalisation of the world, businesses are able to transact and collaborate with partners and clients from anywhere in the world.
As a result, many more people are interested in the financial reports of businesses. Long gone are the days when companies were only answerable to their immediate shareholders and government accounting bodies. In today's world, investors, potential investors, customers, executives and directors, and the general public constantly demand to see financial reports of businesses to make informed financial decisions.
For this reason, Singapore's Accounting and Corporate Regulatory Authority (ACRA) mandates that all incorporated companies prepare and make available financial reports on a timely basis. Therefore, among many other responsibilities, a company's director is directly responsible for the company's honest, timely, and detailed financial reports.
A major shortfall with several financial reporting in the past was that it lacked the necessary transparency that stakeholders needed to trust the report. To solve this major issue, ACRA created the Financial Reporting Surveillance Programme. The programme was designed to ensure a level playing ground and institute financial reporting standards that must be adhered to by companies incorporated in Singapore.
Why are Directors Responsible for Financial Reporting?
Directors are the governing authority of any business or company. They are directly responsible for the quality of financial reports. It is one of the director's duties to ensure there is financial transparency and integrity in the company. Moreso, they are mandated by law to oversee the process and ensure financial records received are in line with or correspond to the true financial standing of the company.
This is because directors may not be in charge of preparing these financial statements but are responsible for approving and accepting the prepared financial records. Therefore, they will bear the brunt of any mistakes or falsities in the report.
Director's Duties in Relation To Financial Reporting
Company directors may have other functions and roles but play a crucial part in financial reporting. Going by the laws and regulations of ACRA, these are the expected duties of a company's director.
Ensure Proper Documentation of Financial Records
Preparing account records or reviewing daily transactions is not one of the director's duties. However, the director must ensure the processes and tools for proper documentation are provided and readily available. In other words, the company's internal control systems must be superb.
Singapore's Corporate Act clearly states that all incorporated companies must keep financial records to interpret the company's financial position easily. It is the duty of the director to ensure this Act is strictly enforced and adhered to.
Review Prepared Financial Reports
The company's director must critically examine financial reports before making them available to shareholders and the public. They are also responsible for filing the company's financial report with ACRA. This is done to ensure errors and mistakes are corrected before making the information available.
Have Basic Financial Literacy
Directors are not always financial experts, and there's no mandatory requirement for them to be. However, they must have fundamental financial literacy that will enable them to read and understand prepared financial reports. In addition to this requirement, directors are also expected to be fully updated about all of ACRA's financial principles and standards.
It's common to have directors with low financial literacy opt for personal training to acquire the needed skills and expertise. Alternatively, directors can see expert assistance to help look through the prepared financial reports.
Appointment of Competent Senior Management
An excellent way to ensure financial reports are prepared properly is to hire or appoint competent hands at the senior management level. Although having basic financial literacy is necessary, the director would take much pressure off the shoulders knowing financial professionals have prepared the reports.
With regard to finance reports, the two key senior management staff to appoint are the Chief Financial Officer (CFO) and the Chief Executive Officer (CEO). Both staff would need to possess an unrivalled level of integrity, competence, and experience to undertake the role.
In addition to the appointments of senior management staff, the director is responsible for employing the company's secretary. The secretary may not be directly involved in preparing financial reports but can help coordinate necessary meetings and make reminders for financial documentation.
The director's duties include employing a company secretary with the right qualifications and experience. In line with ACRA's laws, a company secretary must be appointed within six months after its incorporation, and the position must also not remain vacant for more than six months.
Work with Independent Auditors
External auditors examine financial reports and give an unbiased opinion about the reports standing. It is the job of the company's director to hire independent auditors to scrutinise prepared financial statements.
These external auditors would not only access the quality of the reports but would need access to communicate with senior management when there's a need for it. So the director must ensure senior management cooperates with the auditors.
The director is responsible for resolving any issues that may arise during or at the end of the audit process. In addition, the director must act as a unifier to ensure all participants (independent auditors, senior management, and the director) come to an agreement on the details of the financial reports.
Conclusion
The duties of company directors go beyond generally running the affairs of a company. They are obligated to oversee financial reporting to ensure they are prepared under ACRA's standards. They are also responsible for the integrity of the financial reports. To provide a certain level of transparency and competence, directors need to appoint senior management staff with excellent character quality and experience in preparing financial statements. In addition, they would need to work with external auditors and give them direct access to communicate with management and raise an unbiased opinion about the company's financial standing.
About Timcole
Timcole is one of the leading company incorporation and accounting firm based in Singapore. Our wide range of professional services serves as a one-stop solution for your business, offering you the most affordable price for services conducted with the highest level of excellence.
Contact us to find out more on how we can help you with your company today.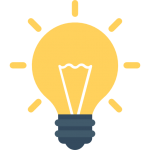 Check our promotional packages, covering all aspects of your business needs:
Contact us for a free consultation today to choose or customize the most suitable plan for your business.