How Transparency Can Help Your Business
What is the first thing that comes to your mind when you hear someone mention a little thing called transparency? The very first thing that comes to your mind is probably either honesty or openness, isn't that right? With this in mind, the idea of being open and honest shouldn't be that hard to follow for most businesses. However, there are many businesses out there that are not very transparent when it comes to their operations.
One of the main reasons why operating under secrecy is not a good idea is because it usually leads to some really nasty revelations coming to light when internal problems become exposed to the public. It is very important for you to make transparency one of the most important parts of your company's organization. After all, great communication is one of the most valuable traits that anyone can possibly have these days. Naturally, you would like your team to operate at the highest level possible now, wouldn't you?
If you would like your company to be viewed as a trustworthy one by your employees, you should definitely a little bit of transparency into your company's operations. And now, here are some of the main reasons why transparency is one of the most important things that your business can possibly have these days!
Transparency Makes Your Employees Happy
One of the main reasons why your employees want your company to be more transparent is because it makes them feel better about the organization that they are working in. You should always have your employees' best interests in mind, as well as that of your customers. When your employees understand your values, they are more than willing to do whatever it takes to see your business grow.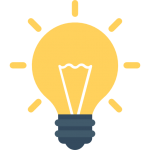 Need help hiring?
Read our article on "The Right Time to Start Hiring: Tips for Business".
Transparency Attracts Better Candidates To Your Organization
When it comes to filling your open positions with new people, you always want to be sure that you are only attracting candidates who fit your particular needs and requirements. One of the best ways to do this is to share your company's culture on your job opening post. After all, you need to let your potential candidates know what is in store for them if they are hired by you.
Transparency Makes Your Team an Important Part of the Decision-Making Process
Sometimes the best ideas come from those who are actually not a part of an executive team. You can never know which one of your employees might have a good idea in their head if you come across as unapproachable. That being said, you should do whatever it takes to create an open atmosphere. In other words, you should always encourage your employees to speak whenever they have a bright new idea in mind.
Transparency Leads To Better Decisions Being Made
The best decisions are made when everyone involved in the decision-making process is on the same page. This helps to establish a strong working relationship between you and your employees, and that working relationship is usually based on trust and a more connected team. If you and your team manage to build this type of relationship, you will perform as a united front and with a single goal in mind.
Transparency Helps To Set Realistic Goals
Due to the fact that you are a business owner, it is in your nature to sometimes set aggressive goals simply because you want to make a certain amount of money in a short period of time. However, when you incorporate aggression into your goal-reaching process, you just cannot function on a healthy level. Keep in mind that you should never put your employees under this type of pressure because it wouldn't do your business any good. Instead of being aggressive, you should discuss your goals with your team to see whether or not your employees actually have the ability to achieve them.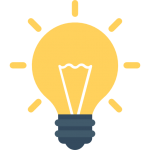 Running a business can be difficult. Learn the tricks of successful business owners here:
Transparency Makes You Relatable On Social Media
Social media is one of the most useful tools that you can use to increase your company's relatability. Today's customers prefer doing business with companies that are open to sharing what is going on behind closed doors. It is possible to share this type of information on social media. With this in mind, this simple act of transparency can lead to more sales being generated.
Transparency Helps Your Operations Run Smoother
It is pretty safe to say that business operations are not always predictable. The key to success here is to catch problems before they get the chance to arise. This is especially true when it comes to the people who work for you. Your employees should be allowed to speak up about any problems that they are having.
Transparency Keeps Your Business Out of Trouble
Deception can completely destroy your company's reputation. Therefore, it is very important for you as a business owner to follow all the rules and procedures if you want to keep your business out of trouble. If you focus all of your attention on doing what is right, you will be rewarded for your efforts in the long-run.
Transparency Helps Build a Better Relationship With Customers
Naturally, people want to know the values that govern your business. One of the main reasons why this is such an important thing to them is because they want to support companies that align with their own values. For some people, there is so much more to doing business than just getting a good deal. More often than not, it is more about supporting companies that have their values in the right place. That being said, you should try and align your business with a social value that you believe in.
Transparency Results in More Profitability
If you would like to earn more money, you should add a bit more transparency to your business. The main reason for this is because most customers are interested in doing business with companies that don't hide their true intentions from them. What this means is that transparency can help you attract a loyal customer base that supports your efforts.
In order to build a business where both the employees and customers are as happy as they can possibly be, you need to incorporate a little bit of transparency into your operations. This will help you build a loyal customer base full of customers that keep coming back for more.
About Timcole
Timcole is one of the leading company incorporation and accounting firm based in Singapore. Our wide range of professional services serve as a one-stop solution for your business, offering you the most affordable price for services conducted with the highest level of excellency.
Contact us to find out more on how we can help you with your company today.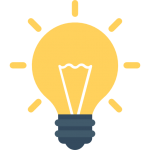 Check our our promotional packages, covering all aspects of your business needs:
Contact us for a free consultation today to choose or customize the most suitable plan for your business.