The process for starting a dental clinic in Singapore is quite similar to starting any other traditional clinic. License for such medical practice must be obtained from the Ministry of Health (MOH) and the application should be submitted to MOH's Central Licensing Branch (CLB).
Who can set up a Singapore Dental Clinic?
You can establish a dental clinic if you have verified medical licenses, organizations, and societies. Dental practices are commonly registered under a business entity but first, they must be registered with the Accounting and Corporate Regulatory Authority (ACRA). After establishing a business entity, you can apply for a dental clinic license.
Step by Step Guide on how to Set Up a Dental Clinic in Singapore
Find a strategic location
After the business is registered, there is a lot you need to do within a short period of time. The very first step is to scout for a good premise to establish the dental clinic in.
Get approval and licenses for the premise
Once you find the right location, you are required to seek approval from relevant authorities and obtain necessary licenses for the place.
Apply to the Building and Construction Authority (BCA) to get a building work permit if you plan on renovating an existing space for your business. Upon completion of the renovation, BCA will grant a Temporary Occupation Permit or Certificate of Statutory Completion implying that you can begin operations.
Note that you must hire licensed or certified architects and contractors to get these certificates. A registered engineer or architect can also help you get a Fire Safety Certificate (FSC) from the Singapore Civil Defence Force (SCDF) before you start using the building. Moreover, you will need to apply to BCA for an Advertisement License. Having this license will allow you to place your business signages on the premises.
Apply for licenses required for running medicinal drugs dispensary
You will need to obtain a Certificate of Registration of Pharmacy from the Health Sciences Authority (HSA) as your dental clinic will dispense medicines. If your clinic will use X-Ray machines or other irradiating equipment, an L3 License is required. Note that L3 licenses are for individual machines so you will have to apply separately to the National Environment Agency for additional machines.
Finalize a name for the dental clinic
Assigning an appropriate name is essential for business success. The name you choose for the dental clinic should not be identical to any other previously licensed clinics. However, be sure to include the words "Dental Centre" or "Dental Clinic" to your selected unique name. If you want to use the words 'National' or 'Singapore' in your clinic name you will need to get approval.
The name on the business signages should be the exact clinic name approved by authorities. Moreover, the signages should not contain any offensive or irrelevant words or pictures. If you wish to include any additional logo, symbol, or words to the signage, you need to seek prior approval. Clinic stationery such as bills, receipts, and labels should also bear nothing but the licensed clinic name.
Hire a manager for the clinic
Next, you have to recruit a manager to assist you with the management of the new clinic. The appointed dental clinic manager should be a medical practitioner enlisted with the Singapore Medical Council.
Get other licenses
In addition to the previously mentioned licenses, some other licenses are required to legally run a dental practice in Singapore. Risk-Based Licensing, a new licensing framework, incentivizes healthcare institutions for following licensing requirements.
Healthcare Institutions can be classified as high-risk, medium-risk and low-risk institutions depending on the type of service provided. All license applications to the MOH should be submitted a minimum of 2 months before the opening date of the clinic.
If an institution has more than one branch, each of the branches will require individual licenses. The Licensing fees for a branch with one dentist is S$770. The fee for branches with 2 to 5 dentists is S$1100 while clinic branches with more than 5 dentists pay a S$1,500 fee.
Documents to be submitted
Below is a compiled list of documents to be submitted to the Ministry of Health:
Submit the Fire Safety Certification from the Fire Safety & Shelter Department
A drawn-to-scale floor plan of the new clinic building
Submit the Accounting and Corporate Regulatory Authority (ACRA) Company Profile if the licensee is registered with the ACRA
An authorization letter from the CEO or director of the clinic if you are submitting on behalf of the company as an authorized person
A letter of consent from dental clinic licensee, if the premises will be shared with any other licensee.
Licence issuance
Depending on what type of licenses you require, it will take approximately 1 to 2 weeks to issue the licenses after the inspection is completed. Once issued, the licenses will be valid for 2 years.
Additional Licenses
Medisave accreditation
You will require this accreditation if you wish to let your clients claim Medisave benefits at your clinic. You can apply for this license soon after you start your Medical Clinic License application.
Permit for hazardous substances
Any authorized personnel or senior executive of the clinic can apply for this permit online through the National Environment Agency's Pollution Control Licensing System website.
Registration of a pharmacy certificate
Pay a S$500 application fee and apply to the HSA to get this certificate. Pharmacy auditors from HSA will conduct a pre-approval audit of the pharmacy area before approving the application.
Permit for medical advertisements and sales promotion
You will need this permit if you intend on advertising any pharmaceutical products to visitors and patients.
Charitable institution license
Under the Charities Act Chapter 37, you are required to get this license if the clinic is registered as a charity.
Seek Assistance from Timcole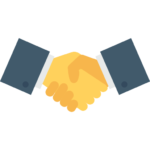 If you are trying to establish a new dental clinic, it is recommended to seek assistance from a professional services company.
To find out more about our services, contact us today. At Timcole, we can not only help you to incorporate your clinic but also with additional services related to setting up a Singapore dental clinic: